AOF | 12 July 2019
As a place to keep your personal belongings and relax during your lunchtime or tea break, the staff room is a space which should be both practical and comfortable. Here, we round up the best furniture solutions for your staff room or cloak room, to help create an environment which is inviting while meeting the daily needs of the modern workplace.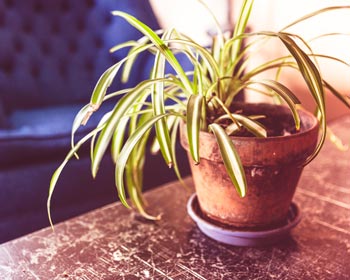 At the beginning of a working day or during the afternoon for that much deserved cup of tea, the staff room is a space to get away from the rigours of work. A place to meet and chat with colleagues, you can take time to wind down and recharge your batteries. Our selection of reception chairs and breakout seating are a great place to start for the right seating options for staff members. The next day delivery Black Designer Armchair (below left, or its two or three seater sofa counterparts), which is inspired by La Corbusier's famous design, sits on a sleek chrome frame that contrasts nicely with its black leather finish, plush cushioning, and chunky build. For a swivel base solution, you could try the Amis Swivel Armchair (below, right), which comes in an array of fabric colours to match your décor and with an optional power socket, too. With a hardwood frame, double-stitching for strength, and memory foam cushioning, users will certainly be comfortable during their tea breaks. All of these have an informal feel about them too, which is ideal when attempting to create a more calming space away from the main office area.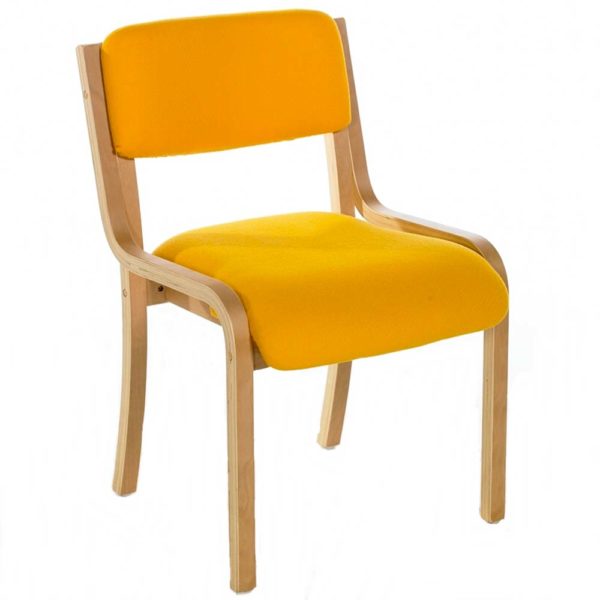 As an alternative to armchairs, you could try either our Kilburn Visitor Chair (left) or Kenwood Visitor Chair with Arms, both of which come in a variety of vibrant fabric colours to add a splash of brightness to the room and feature an attractive wooden frame. For bigger, more spacious rooms, we also have numerous office sofas, such as the Jansson Slim Arm Sofa (below, left) or our eye-catching Barcelona Chair in either black (below, left) or tan. The Jansson gives you an eclectic choice of vibrant fabric colours, as well as a modern, contemporary design full of subtle, streamlined edges. Cushioned with memory foam and constructed from a sustainable hardwood frame beneath, like the Amis chair above, you can add a left or right-handed power socket into the sofa body itself, providing an input for your laptop, phone or iPad from the comfort of your seat!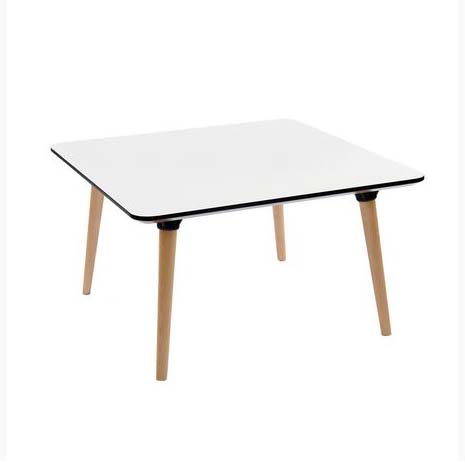 To go along with your seating, our round meeting tables and range of coffee tables will create a focal point in the room, while providing an ideal spot to rest your tea cup or plonk down your plate of custard creams. The attractive White Square Coffee Table (left) provides a compact little solution. Sitting on a beech four leg base, it has a robust white laminate top and the option of a 450mm or 750mm height to suit your specific requirements. Or you could try the Round Wooden Coffee Table - Wooden Base (below, right), which not only gives you a choice of 800mm round top finishes but two base finishes as well, for a practical yet elegant table solution for colleagues to gather around. We even have a small next day round table, if you're in a hurry to furnish your staff room area or meeting spot.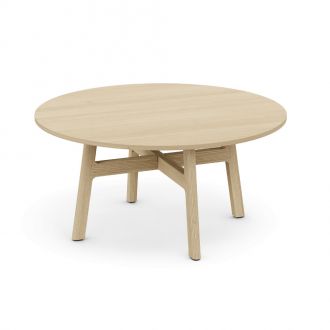 For your personal belongings, such as handbags or backpacks, we have the full range of Bisley's personal storage lockers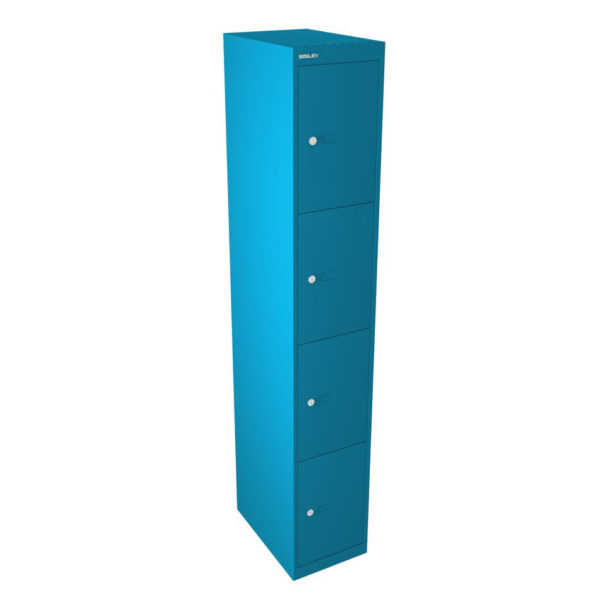 to keep everything safe. Economical, lockable and available in a broad collection of steel colours, their CLK Lockers (left), MonoBloc Lockers, and latest Essentials Lodges, such as their 800mm x 1000mm Lodges (below, right, in light grey), will give you peace of mind while at working your desk during the day and a convenient, secure location for your things.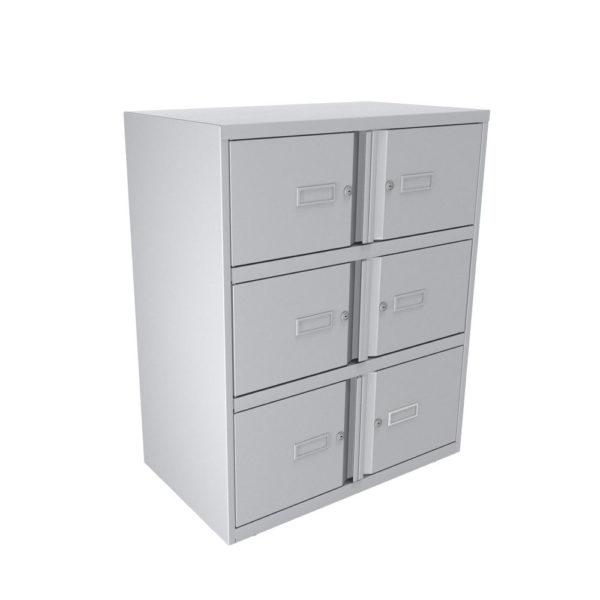 For everyone's coats, scarves and hats, our coat stands will come in very handy, too. With a choice of styles and sizes, you'll be sure to find something which suits your space's décor and general feel. The subtle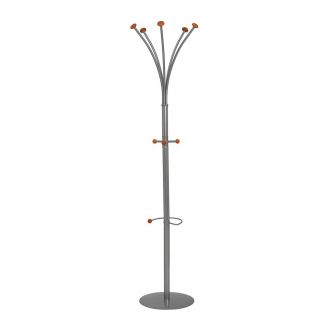 Silver Steel Office Coat Stand (left), which features an 'explosion' effect top with five wooden coat pegs, three wooden accessory pegs & an umbrella holder, offers an understated storage solution, as does the simple 5 Hook Coat Rail, while the Sove Coat Stand (below, left) or our vibrant Seven Coatstand (below, right) are further options, both with sleek modernist designs which you can select in a variety of steel finishes. To further avoid clutter, we also have a Felt Noticeboard, which comes in various sizes, to get those company leaflets, timetables & posters organised in one place and not simply lying around on tables.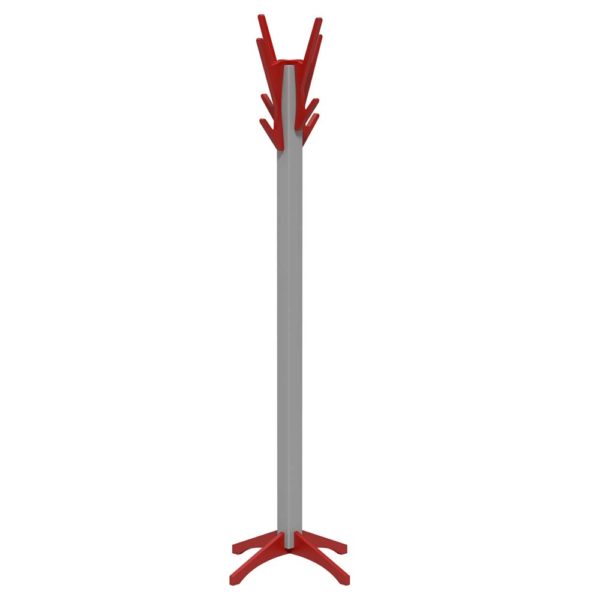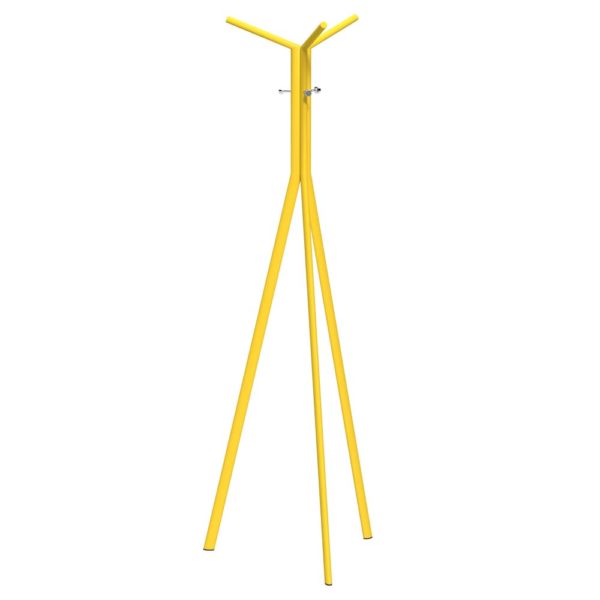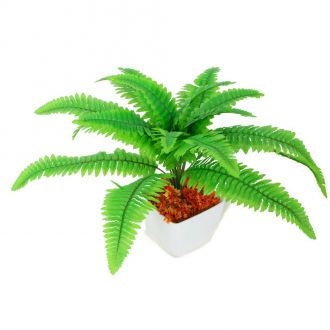 And finally, to help add an extra touch of colour into your staff room, we have a selection of artificial plants to choose from. From our Persian Grass Fern Plant (left), to the Tandy Lavender Plant and Orchid Display with Pot (below), you can quickly & easily transform your staff room into a more inviting area to sit, chat, relax, wind down, and have that crucial cup of tea in busy workplaces.