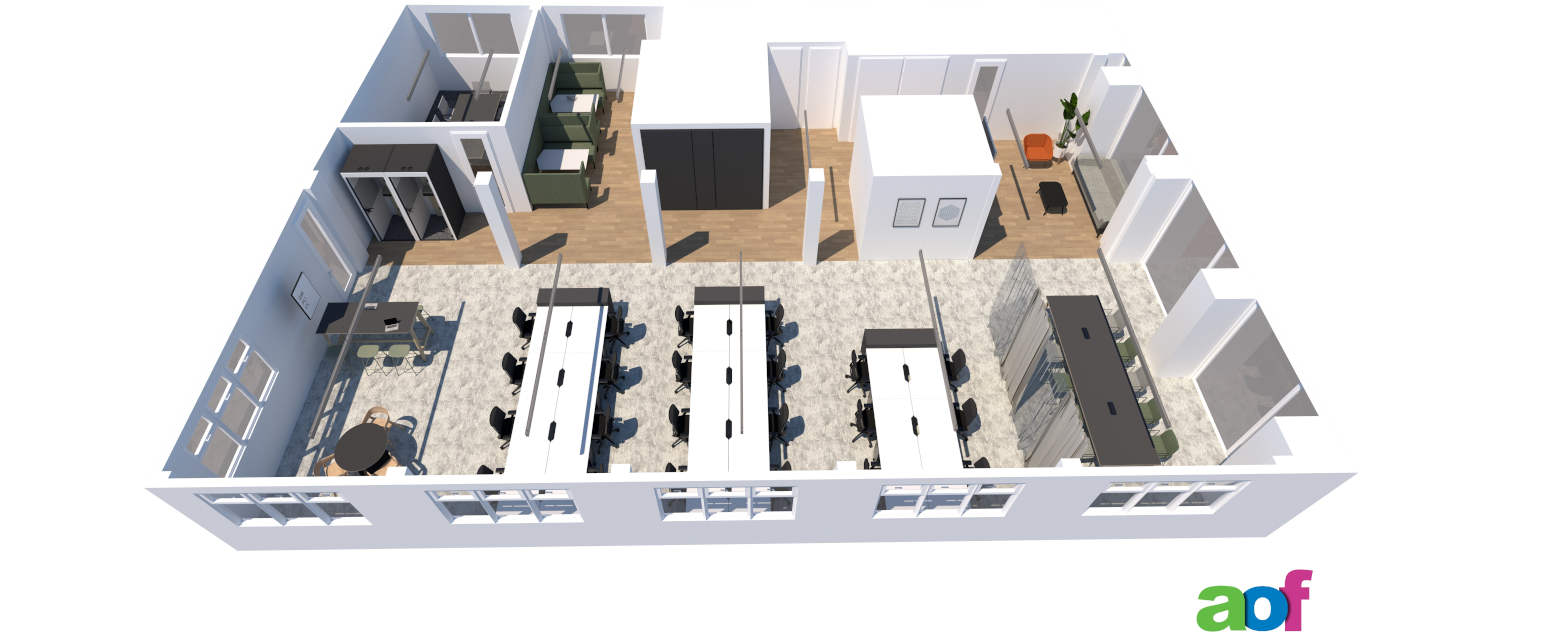 Solid service. Good value. Next day delivery, on time. A real company with real people, who answer the phones and respond to emails!
At Andrews Office Furniture, we are proud to provide our clients and customers with support in building their office. Your office is one of the most important investments you can make, and having a well-kept, well-maintained office is essential to your long-term business development. However, one issue that you might run into when building your workspace is office space planning.
Planning out an office is never easy, and it can take a huge amount of detail and planning. All it takes is one mistake and you can be left with an office that is extremely hard to maintain and keep in condition. If that happens, you can run into all manner of issues.

For example, you might find that your office space becomes inefficient. This can make it hard for staff to access key accessories and utilities and can increase transit times from one part of the office to the next. This can leave you with lower productivity than you should have – through no fault of your staff. This can mean having to re-plan the entire office, which can become very time-consuming.

Another issue you might run into is scalability. Without proper office space planning, you can find that you soon run out of working space for your staff. This can make it hard to meet demand, as you lack the space for new staff to come in and make the office suitable. If you are dealing with this issue, you need support. You need someone who can help you to plan your office space and ensure it is future-proofed accordingly.

Let us guide you and give you the support you need. With our expertise in office space planning, you can easily make sure that your office is properly planned out with our top-class ranges of office furniture, accessories, and more.

Why Does Office Space Planning Matter?
Without a proper plan of your office layout, it is increasingly easy to run into issues that could be avoided. Without a strict plan in place, you run the risk of your office space becoming overwhelmed. This can:


Make it harder for your staff to do their jobs as the office space is not suitable
Limit efficiency of your staff as they struggle to move around the office space
Lower staff morale as the office space feels crammed and poorly thought-out
Cause frustration with staff and suppliers alike due to lack of space for storage
Bring potential safety issues to the fore, making your day-to-day operations more difficult
Naturally, these are issues that you would do well to avoid as a business owner. The secret? To turn to the professional help and support provided by our team at AOF. We can give you all of the insight you need to ensure that your office is properly planned out. Backed by our fantastic range of office space planning solutions, over fifty years of experience in the industry, and our ranges of office furniture and accessories, you can make a typically complex task much easier to overcome.
Our diverse range of office furniture includes standard office desks, sit stand desks, bench desks, office chairs in all manner of designs, materials, and colour finishes, meeting room furniture, second hand office furniture, and much more.

Maximise The Strengths Of Your Business With Proper Office Space Planning
The last thing that you need is a bottleneck within the office. If your staff cannot get around or have cramped, poor working conditions, things will naturally be slower. This can limit how well your business works and can have a pretty negative impact on operations as a whole.

Naturally, you want to avoid this when and where you can. At AOF, we provide a wide range of solutions to simplify office space planning. Now, you can use the expertise we provide and the excellent range of office furniture that we supply to make sure your office is planned out accordingly.

Over time, this will make sure that your office can continue to perform to its operational limits. Staff will find it easier to get around, the place will be more organised, and everyone will have a workspace appropriate to their needs. Let us help you make sure that you can quickly and easily plan out your office space with the expertise we provide. Stop allowing your office to become outdated and inefficient.

Browse our wares today, and you can see exactly what we have to offer in terms of office space planning support. You can find it easier to make room for your staff, to ensure that your office has the correct dimensions for each staff member, and that there are no members of your team who feel like they are inhibited. In short, let us make sure that you spend less time fretting and more time enjoying working.

See Your Office Space For Its Full Potential Starting Today
When your office is being planned, it is easy to miscalculate the space you need. This can lead to uneven partitioning, and an office that simply does not feel suitable for the tasks that you carry out. When this happens, you need support – you need help with office space planning. You need help in seeing the maximum potential of your office come to life. This is where we come in.

With our excellent ranges of office furniture, as well as tons of knowledge and experience, you'll have no problem whatsoever in filling out your office accordingly. You can make the most of the space you have, utilise every metre of space available, and build a business that is simply more efficient than it was beforehand.

Need a hand with any aspect of office space planning? Contact your nearest showroom today to begin the quick and easy process of planning and kitting out your office space, with the help of Andrews Office Furniture's FREE office space planning service!
How We Can Help