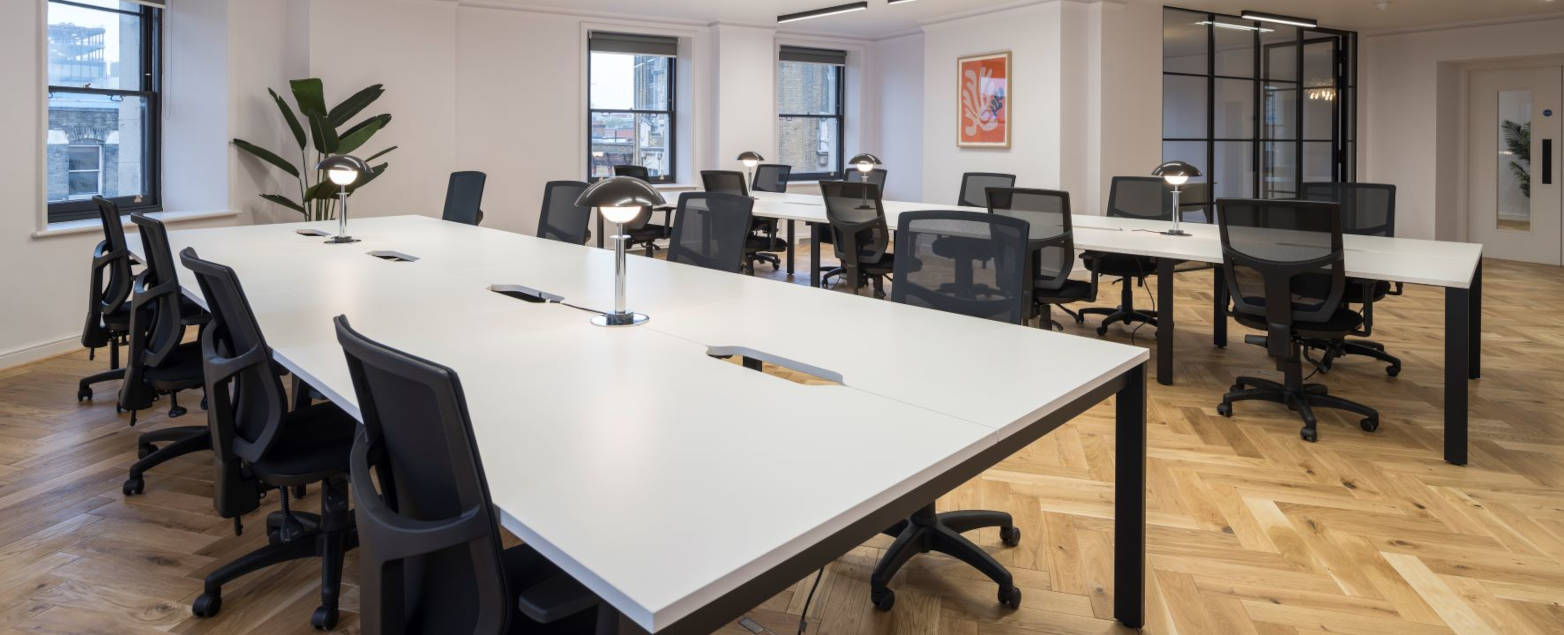 Excellent service and very fast delivery for the items we needed. I highly recommend Andrews Office Furniture!
As the owner of an office there will always come a time when you feel like you need to undergo an office refurbishment. Offices need to be updated from time to time for various reasons. For example, you might feel as if you need to upgrade your office furniture after many years of having the same items. Wear and tear can also mean that your previously plush office begins to look dilapidated and outdated. That calls for a refresh. You might also think that you simply need a new look due to changing times and styles.

Whatever the reason for your decision to refurbish, our office refurbishment service can be vital. We can simplify the process, helping you to make quick work of any office changes. Shop around our various ranges of office furniture and accessories, and you should have no problem at all in creating a fantastic looking office environment once again.

From basic office chairs and white office desks to ergonomic office chairs and height adjustable desks, meeting tables and meeting chairs to smaller accessories, we have something for every aspect of office refurbishment.

Make Your Next Office Refurbishment Easier Than The Last
At AOF, we understand the importance of making furniture selections easy. However, a 'simple' refurbishment of your office can become a confusing and tiresome experience. You can find that you spend too much time trying to make certain decisions, adjust and change the layout, and you might also find that you are unsure of what works.

From following trends to adding new functions, your office refurbishment can be more challenging than you first assume. You might need to consider new services and solutions that your office now provides. This means creating a dedicated working space so that your staff can work comfortably from the one location. It might even mean making an adjustment to the entire layout and style of your office.

Regardless of how major or minor your office refurbishment is, you should have no problem at all in getting it just right, thanks to our excellent collection of items. Look today and you can find it easier than ever to start kitting out your next refurb with the kind of high-class equipment and items that you need.

Find The Perfect Additions To Make Your Office Complete
You want to keep your employees happy in the workplace, and this can mean having a more comfortable, modern facility for them to work within. Changing things like the layout, the office equipment, and the furniture can be a simple way to do just that.

You might have to refurb for a different reason. For example, you might want to look at adding new space for new staff. This requires a rethink, and this might mean having to invest in other solutions for your office refurbishment.

You might have changed your stance on certain office layouts. One newer trend is using a more ergonomic office design, with ergonomic office chairs and sit-stand desks. Another is to go open plan and thus start to use a different configuration of desks, such as our Unite bench desks. Whatever the situation, we can make sure that you have easy access to the kind of equipment and support that your office needs.

There is no reason why an office refurbishment must become a headache. With the right equipment and the right accessories, you can make this often-complex process simplistic. You just need the right people to work with!

Contact Andrews Office Furniture
When shopping with AOF, you can be assured you are buying the best office furniture for an office refurbishment. You need someone who is consistent, professional, and who can make sure that you get the best quality of equipment. This is where we come in – a comprehensive service built around refurbishment, offered by a company with over 5o years of experience in the industry.

All you need is a rough idea of what you are looking for, and our staff can help to put everything in place. Look at our numerous office furniture ranges for office refurbishment, and you can start to build a new look and style that is perfect for the business that you run. No matter what you are looking for, we'll have something suited to the design you have in mind. Contact your nearest showroom today to get your office refurbishment underway!
How We Can Help