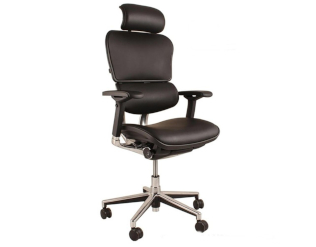 Our extensive selection of executive office chairs is designed to meet various needs and styles. We have chairs ideal for those looking for an attractive but affordable option. We also have chairs with the latest ergonomic design.
At Andrews Office Furniture, we offer free installation and next-day delivery on all executive chairs. Having trouble designing your office space? We also provide free space planning services to help you maximise your space and create a functional and visually pleasing workspace.
If you're looking for a unique and practical executive chair, visit our website and browse our selection today. You can also reach out for any questions about our products. Our team will be happy to match you with the right executive office chair. Executive office chairs suit various budgets and are available in a wide range of upholstered finishes, including leather, vinyl, mesh, and even woven fabric.
With a variety of high-back, racing chairs, and more traditional executive models available, this range of sleek managers' chairs is a great way to add a touch of extra elegance to your office. And a premium executive office chair doesn't have to cost the earth, either, with our selection giving you not only a broad choice of designs, but affordable prices too, to help you update your workspace without breaking the bank.
Our executive seating is also a great match with many of our executive office desks, for the complete executive office suite! View our selection of executive office furniture online today.
---
Delivery and free installation is carried out by our specialist in-house fitters and is included in our price, unlike other online retailers. Buy your executive chairs online today, or view in our office furniture showrooms in London (Chingford, Cricklewood, Old Street), Romford, Northampton, and Manchester. Alternatively, call us on 0800 559 3917 for more information.
We offer free next working day delivery to London & the M25 areas, for many of our ranges, when you order by 2pm. Delivery is also available in Northampton and surrounding areas – call 01604 637 979 for more details. For delivery locations beyond this, please call us on the freephone number above.