AOF | 26 July 2019
To maintain a productive working environment, whether you work in a small office or for a large company, it's key that colleagues collaborate, share ideas and discuss issues in group discussions. Having a warm, inviting meeting or conference space can be a great catalyst for this and in this week's blog we'll take a look at some of the ways you can create the ideal meeting room or conference area for everyone to use at work.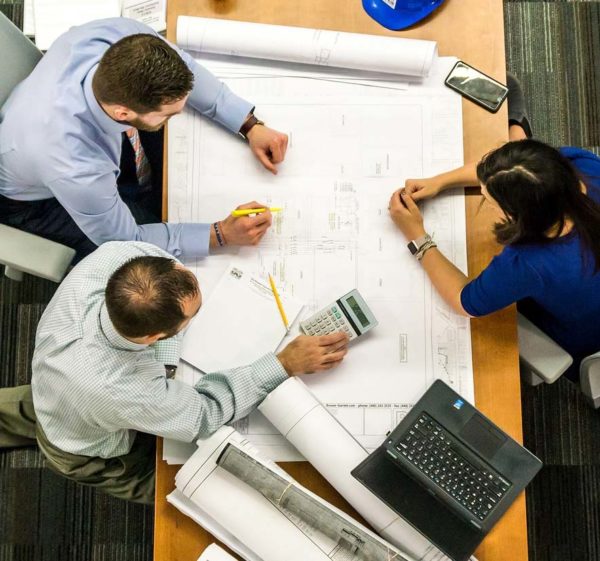 Small meeting tables and coffee tables help to create a warm focal point as well, around which people can sit. The next day Unite Meeting Table with Trumpet Legs or our Circular Meeting Table with Tubular Legs are fantastic for this, with small, compact builds which won't get in your way. Often used in office receptions or breakout areas, coffee tables, such as our Round Glass Coffee Table with Chrome Feet (below, left), are also great in combination with armchairs, such as our Rosa Armchair or the elegant Amis Swivel Armchair (below, right), which gives you a choice of fabrics to suit your space's décor.
Many offices and workplaces have a meeting room, boardroom or conference area as a dedicated room for those busy team discussions. Although a slightly more formal environment, you'll still want to create a space where people can feel at ease, even if you do have a big presentation first thing Monday morning!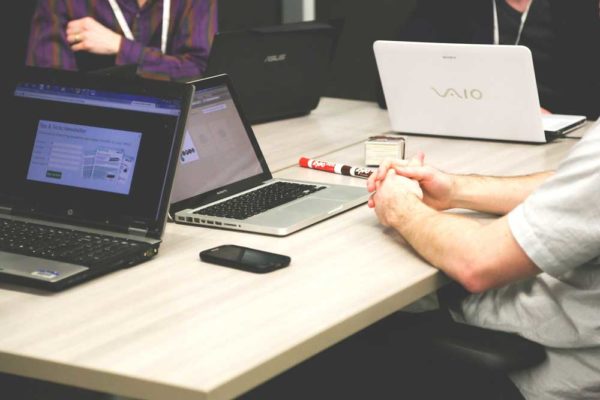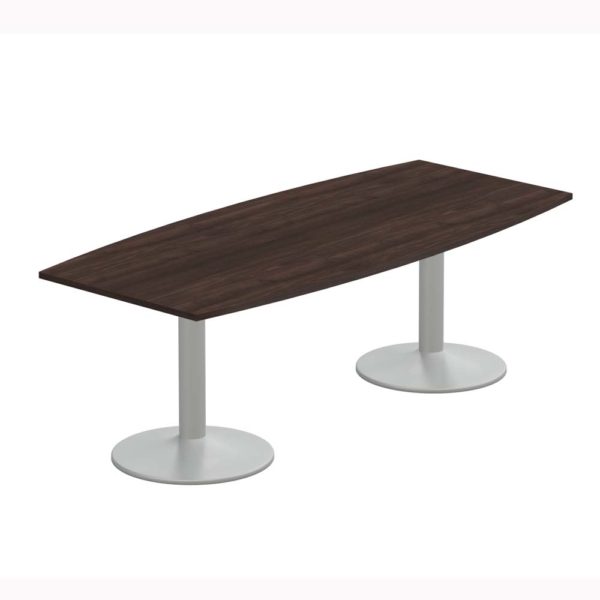 The meeting table or boardroom table you decide on all depends on the size of your room and the number of people who will be sitting around it. A broader, longer option may be best if there are often larger meeting taking place, such as our Barrel Shaped Boardroom Table with Tubular Legs – 3500mm, which provides a generous table top as well as ample leg room beneath thanks to its slender leg base. The barrel shape also gives you an attractive alternative to the regular rectangular design. In the same vein, our Barrel Shaped Meeting Table with Trumpet Legs (left) provides plenty of leg room below, with a space-saving trumpet base supporting its attractive walnut top.
Rectangular boardroom tables are still a popular choice, nonetheless. Ours come in a vast selection of wood finishes and sizes to suit you, so you'll easily be able to grab something which works for you. The Rectangular Conference Table with A Frame Legs (below, right) has a choice of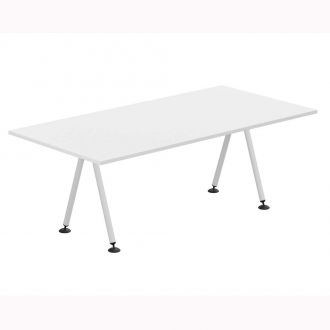 leg finish and a neutral white top, so will definitely bring a touch of class to the room.
But, if your meeting room or conference area is not a permanent fixture and only used temporarily when needed, you may want to consider one of our folding or flip top tables (below, left), which can be quickly stored away in one location, out of the way until your next meeting.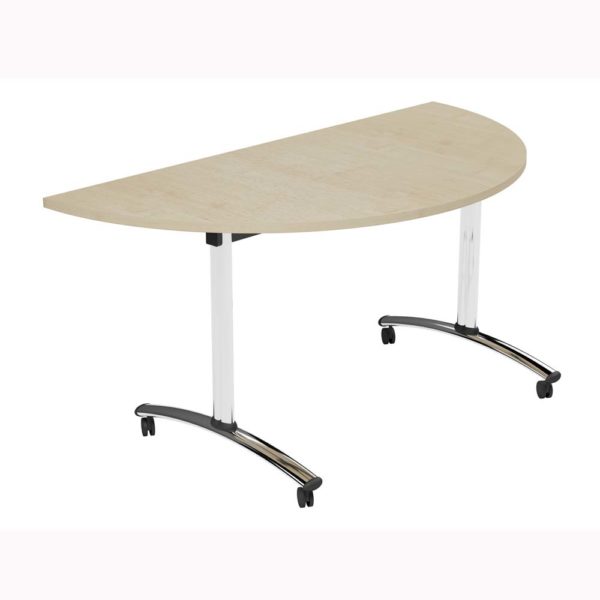 Around your meeting room table, regardless of which design or size you end up choosing, you'll need something for people to sit in. Here, you have a myriad of options depending on what look you're going for and the space available. For a classic boardroom chair, the Ribbed Leather Boardroom Chair in Black (left) is another sophisticated choice, inspired by Charles & Ray Eames' famous design. It has a robust, sturdy build while remaining incredibly elegant, with the ribbed leather seat cushioning the user effectively. The combination of leather and chrome work brilliantly with darker table wood
finishes, such as walnut. And the Melville Meeting Chair, which comes in black, white, or red bonded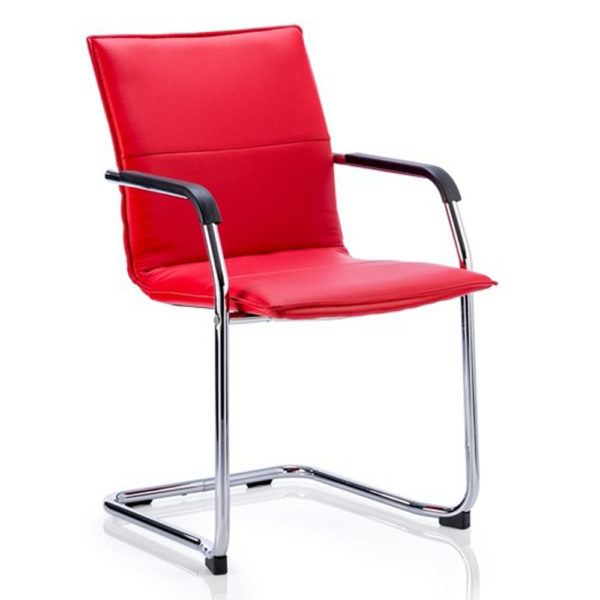 leather (right), sits on a sleek chrome cantilever base and features a cushioned seat & backrest with attractive stitch detailing, too.
Moving away from the more traditional boardroom or meeting chair design, we have plenty of mesh visitor chairs and fabric meeting room chairs to tickle your fancy. The Ikon Mesh Back Meeting Chair – Black (below) and the Altea Meeting Room Chair both have a breathable mesh backrest & soft fabric seat, along with lightweight designs, which allow for easy movement when arranging your seating. A more ergonomic option is the Bestuhl E1 Cantilever Meeting Chair in White & Grey, which also features a mesh backrest, but with the added bonus of a 'waterfall' front seat for reduced pressure on your knees.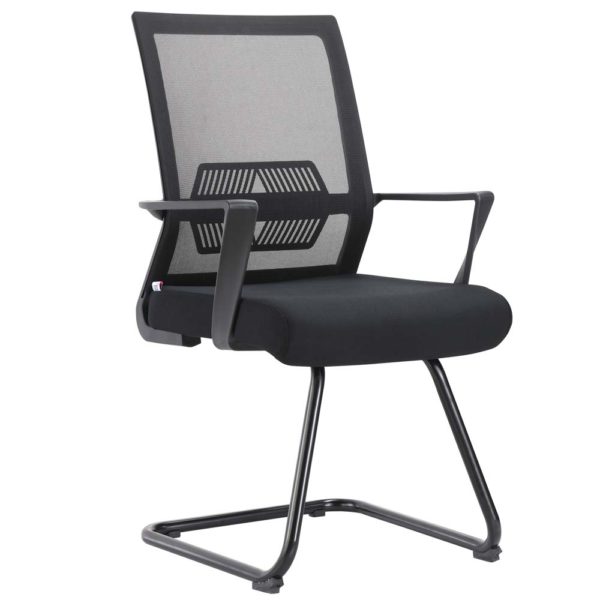 So, there are plenty of options for your meeting room, boardroom or conference space, depending on the feel you're aiming to achieve and the size of your room. Whether formal or a more relaxed overall space, we've got an eclectic selection for you to make your meeting area both comfortable for users and practical for the day-to-day bustle of the modern office environment.