AOF | 10 January 2020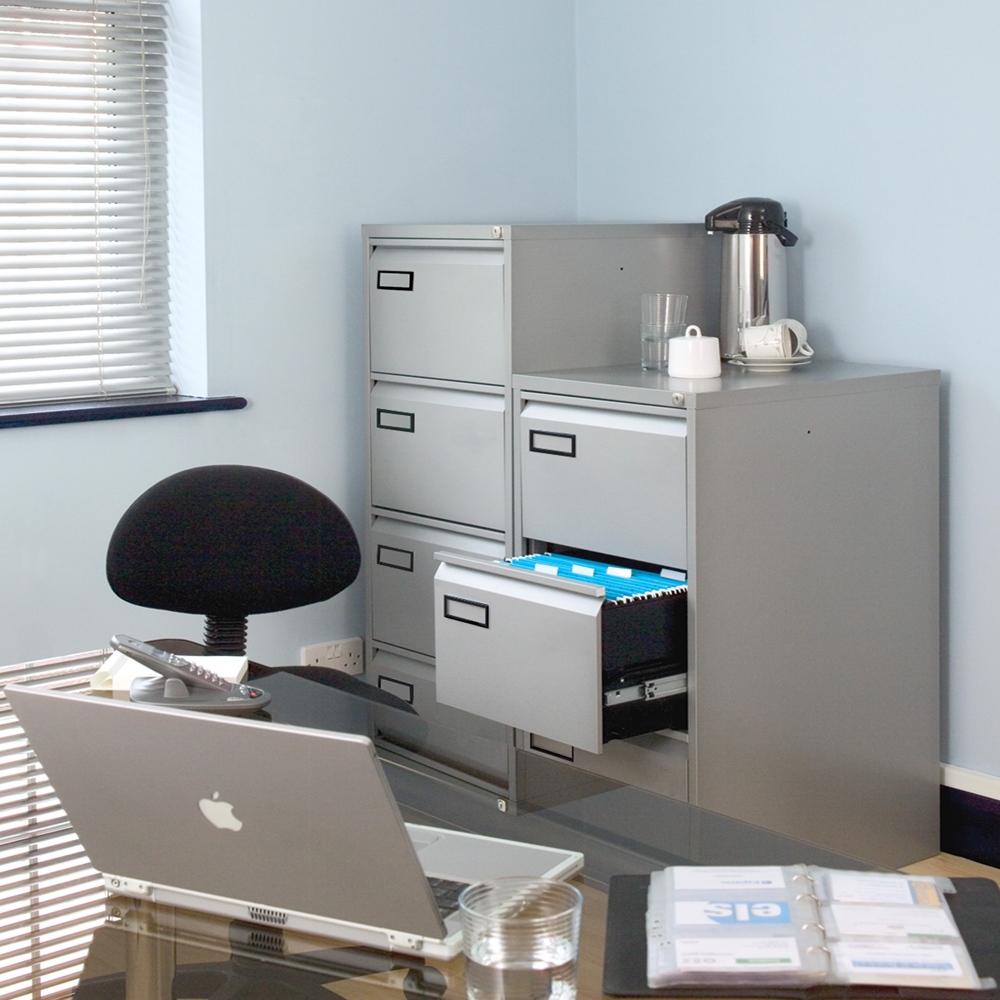 There is no more superior manufacturer or brand than Bisley when it comes to steel storage. Filing cabinets are becoming a retro style trend of late, and only Bisley caters for almost all budgets and tastes. Particularly renowned for their Bisley Filing Cabinets, we thought we would give you a rundown of their various ranges, from their economical AOC range, to their more luxurious BS range.
Bisley Filing Cabinets - AOC
The most popular range of Bisley filing cabinets, is undoubtedly the AOC range. This is helped in no small way by its impressively low prices and classic colour options. Formed of durable steel, this robust range is designed with foolscap file storage in mind. Lockable, and with label holders on each drawer, you'd struggle to find a safer way to store your paperwork.
Bisley BS Filing Cabinets
When conceiving the BS range Bisley prioritised quality and aesthetics over economy. Only for the hardcore Bisley fan, the higher quality of steel used in its construction, as well as the vast range of vibrant colours it is available in, are the two fundamental differences. Furthermore, you can store foolscap, A4 files, A4 suspension files, and dutch folio. The finishing touch is your choice between classically elegant 'D' shaped steel drawer handles, or the space-saving flush fronted drawer design.
Bisley F Series Filing Cabinets
The F Series' most noticeable difference is the number and size of the drawers in each cabinet. While the BS and AOC range contain only filing drawers, the F Series' four and six drawer models mix it up by including paper/stationery drawers too. Available in the same vibrant range of lightly textured steel colour finishes as the BS range, the F Series' other noticeably different feature is its customisable base. You can add a coloured plinth to your cabinet's base, or make it mobile by attaching castors. Like the BS range, the F Series is also available with either classic handles or flush fronted drawers.