AOF | 21 June 2019
If you need to get hold of an office desk to refresh your work space and you don't have a lot to spend, we have a useful collection of budget office desks to help you transform your home study or company office area, without it costing the earth!
When you're setting up a new office or looking to update your current space, one of the furniture items you will more than likely end up needing will be an office desk. This can often be a costly purchase, especially if you choose a wood finish which isn't just a black or white desktop. This week, we'll take a look at our range of budget office desks to get your office furnished in a more affordable way, while maintaining an attractive, practical working environment.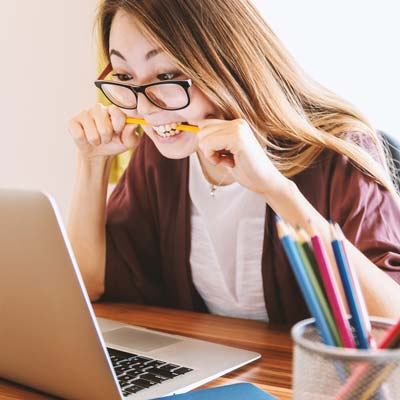 Compact and very functional, the Unite Small Desk – Panel Legs (below, right, in walnut) which also comes in a cantilever frame model, is available in a selection of wood finishes & sizes to suit you, with cable management portholes to control those pesky computer leads. One of our most popular office desks, it has a robust overall build which certainly won't let you down. Also, if space is an issue in your office, you can always choose the above desks in their smaller panel ended or cantilever base versions.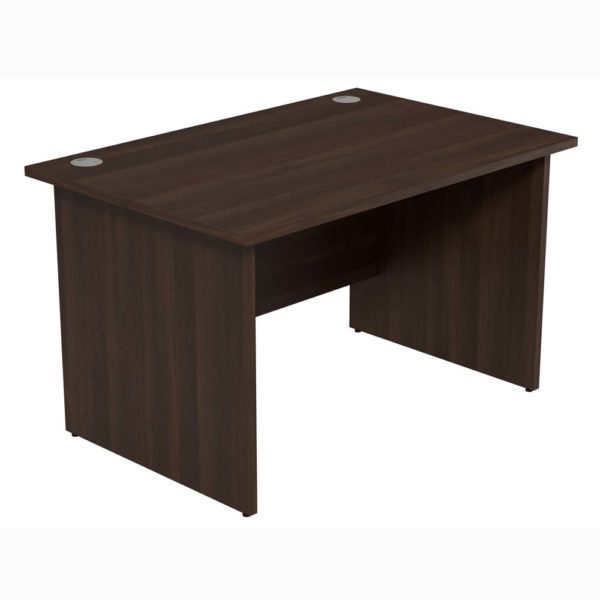 Further desk solutions from our Unite range of next day office furniture, the Unite Corner Desk – Panel Legs and the Unite Corner Desk – Cantilever Frame (below, left, in grey craft oak) both offer space-saving left or right-handed crescent designs which can be neatly tucked away within your work space, while providing ergonomic set ups where everything is close by at your fingertips. You'll get the same choice of our five wood finishes, plus we have matching next day delivery wooden pedestals, cupboards, bookcases and filing cabinets if you're in need of some storage, too!
For useful built-in storage, look no further than our Concept Budget Desk & Fixed 2 Drawer Pedestal (below, right) or the Concept Budget Desk & Fixed 3 Drawer Pedestal. With a beech or light oak wood finish option and 1200mm or 1500mm desktop lengths to choose from, these office desks sit upon robust steel frames and give you the benefit of a functional all-in-one workstation, including their lockable built-in storage drawers. Both of these desks are a great choice for smaller home offices or study areas where space is limited, allowing you to organise your files, stationery, artwork or laptop nearby where you can access them quickly when needed. For a more neutral look, we even have a white model of these desks, with a two or three pedestal option.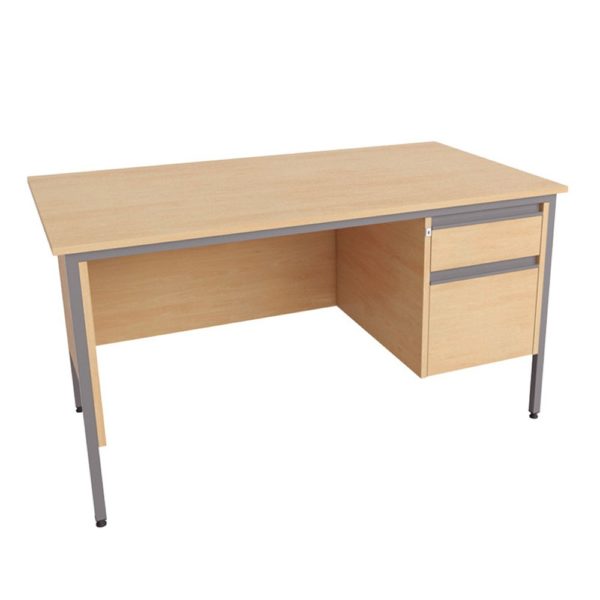 And finally, we come to our budget bench desks. With a choice of desktop length, we have a light oak model (below, left) with white or silver legs and a white bench desk (below, right) with the same leg finish options to suit your space's décor, plus cable management portholes to help maintain an organised, clutter-free desktop, and a modesty panel beneath. Solid & robust, these two bench desks offer a compact solution with an affordable price tag to match.
Our range of budget desks can help refresh your space while keeping costs to an absolute minimum, saving you money to utilise elsewhere on other areas of your office, no matter how big or small.