AOF | 16 August 2019
In need of neutral, modern office storage & filing? Here at Andrews Office Furniture, we can help, with our ranges of white office storage. Including under desk pedestals, office cupboards, wooden bookcases and Bisley storage, we have plenty of options to get you up and running, with many items in stock for next working day across London & M25 areas!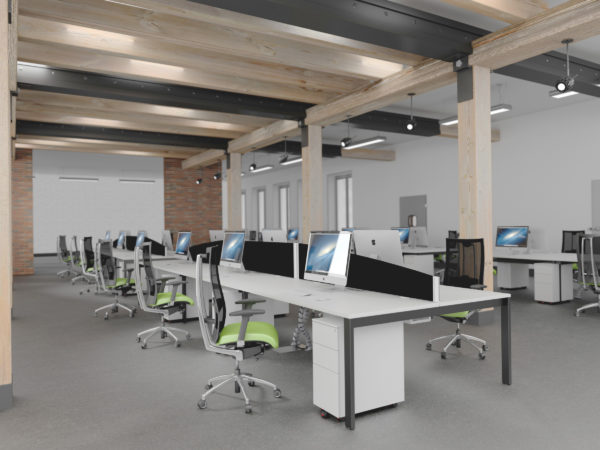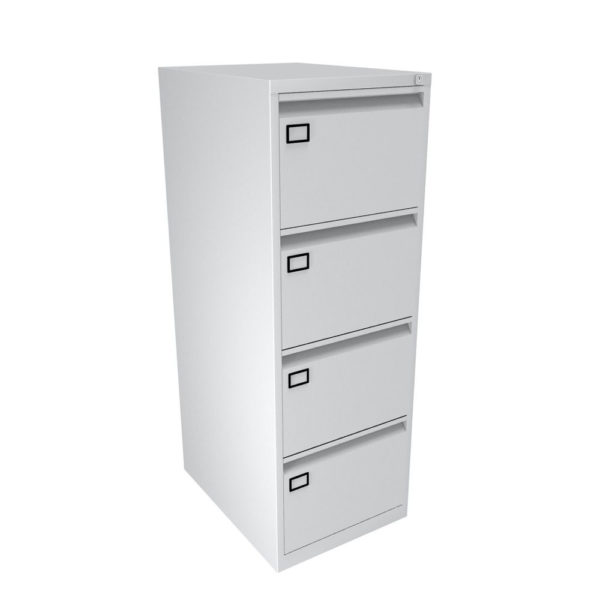 Whether you are moving business, equipping a new office space or simply need a speedy replacement for your existing white storage, we'll be able to find you something suitable to meet your working requirements. As an official Bisley dealer, we have their full range of office filing & storage, including many products for next working day delivery. One of their most popular ranges are the AOC Filing Cabinets, which we have available for next day delivery in our exclusive traffic white steel finish. Coming as 2 drawer, 3 drawer, or 4 drawer (pictured, left) models, they provide space-saving, lockable storage for foolscap suspension files. Constructed from high grade steel, these filing cabinets are a robust, practical option for any modern office and feature full extension capabilities, a label holder on each drawer for clear organisation of your work documents and Bisley's reassuring five year guarantee, too.
As an alternative to their steel design, another option could be our Unite Plus 2 Drawer Wooden Filing Cabinet (below, right) or the slightly bigger Unite 4 Drawer Filing Cabinet, which both give you the same lockable foolscap filing, but with an
elegant wooden finish in white and attractive, contrasting silver bow handles.
Another form of office storage which could help maximise your work space are our Unite White Office Cupboards, which stand at heights of 725mm, 770mm, 1130mm, 1490mm, 1850mm and even 2210mm. Featuring adjustable shelves and with fitted locks for document security, these resilient wooden cupboards are all suitable for A4 files and can be matched effectively with our Unite White Office Desks as well as other Unite storage ranges, including our Wooden Office Bookcases in the same heights, such as the Unite White Bookcase - 1130mm (below, left) or our Unite White Bookcase - 1850mm.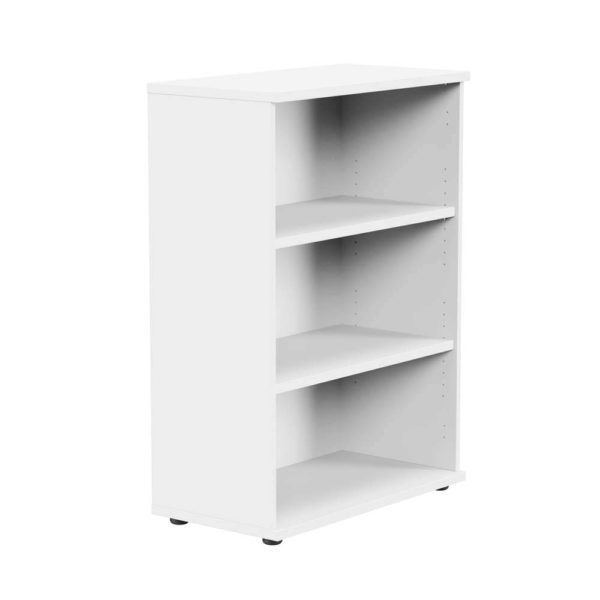 Bisley's Stationery Cupboards in traffic white are further steel options available to you, too, with a shallow depth of just 400mm to save floor space, a secure three point locking system, plus the choice of a 1000mm height or an impressive 1806mm height (below, right) for a metal office cupboard variation in your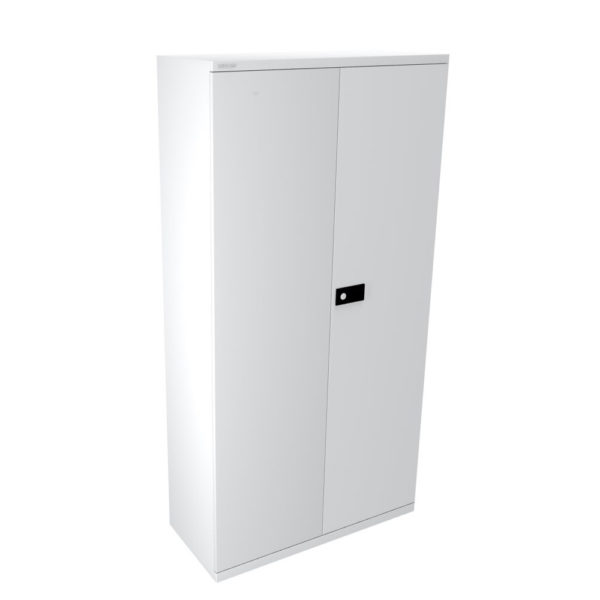 work area.
Around and under your desk, office storage which is conveniently close-to-hand can also be incredibly handy if room is tight. For placement underneath your desktop, we have the Unite 2 Drawer Wood Mobile Pedestal (below, left) or its 3 drawer counterpart, which are both lockable, or Bisley's popular Note Pedestals in traffic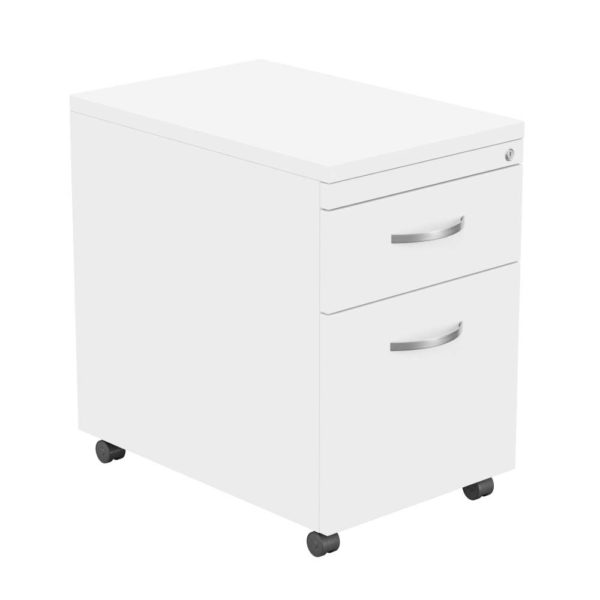 white, which come as 3 drawer slimline models to really maximise your immediate desk area, providing a secure area for both stationery & foolscap filing.
On your desktop, Bisley also have their nifty 5 Drawer Multi-Drawer Units in traffic white or chalk white, as well as their 10 drawer or, bigger still, 15 drawer models (below, left) for A4 documents. All with slender chrome 'D' handles & label holders, these simple yet highly practical storage drawers are one of the quickest solutions to your storage needs. With only a shallow depth, they'll provide plenty of space to clear the clutter without the usual footprint.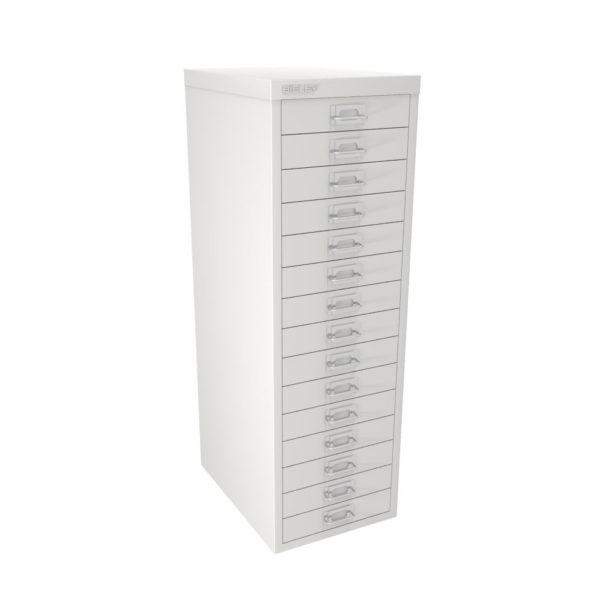 With this much choice for your white office storage & filing, which can be paired with our next day white office desks & bench desks, Andrews Office Furniture have everything you'll need to get your work area organised efficiently and create a clean, contemporary office space.