AOF | 31 May 2019
If you run a small business from your own study space or work remotely at home for a larger company, remaining comfortable at your desk is vital. In this week's blog post, we'll take you through the best home office chair models for your working needs, to ensure robust support and save you space, too!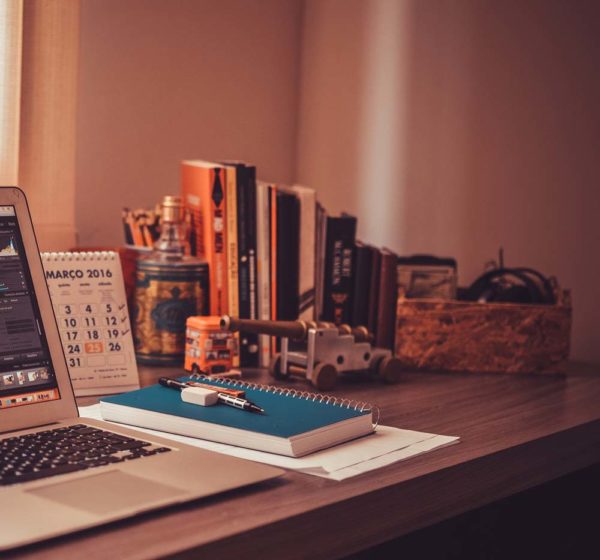 Working from home, you'll often spend the vast majority of the day at your desk typing, catching up on emails and producing documents for various tasks. Although you're in the comfort of your own home, many people will be toiling away in a smaller space than usual and with a less than ideal or even inadequate office chair which really doesn't provide the support necessary for those long hours at the computer screen. Below, we'll be turning the spotlight on the most effective, compact office chairs to make working from home a much more productive, comfortable experience.
Starting with a more basic operator chair design, we have our Classic Office Chair with High Back (below, right, without arms). Available in black fabric without arms or with adjustable arms for next working day delivery, it features height adjustment & back tilt for comfort, as well as plush cushioning throughout. You could even add the optional pump up lumbar support for your lower back or perhaps a seat slide function, for even more adaptability. A simple design, yet robust & flexible!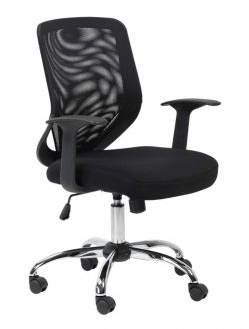 If fabric isn't your thing, then we also have various mesh office chairs which might fit the bill. The Altea Mesh Office Chair in Black (left)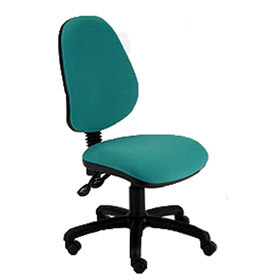 has an economical build which will help make the most of your working area, along with a breathable sculpted mesh backrest, seat height adjustment and a reclining tilt mechanism with tension control, which adjusts to both your weight & body position. It's a sleek, modern office chair that certainly won't let you down on comfort. The next day Chelsea Mesh Back Office Chair again provides an efficient overall design, but this time you'll have the benefit of adjustable armrests and this chair's nifty back locking feature.
A higher back might be what you're looking for, which our Astor Mesh Executive Chair (below, right) provides with aplomb. With a built-in cushioned headrest & lumbar support, it's an ideal choice for creatives or computer whizzes coding away into the night. To add a splash of colour into your home office, further mesh options are available, with our Ellison Mesh Office Chair or the Asimov Mesh Back Executive Chair (below, left), giving you a choice of mesh finish.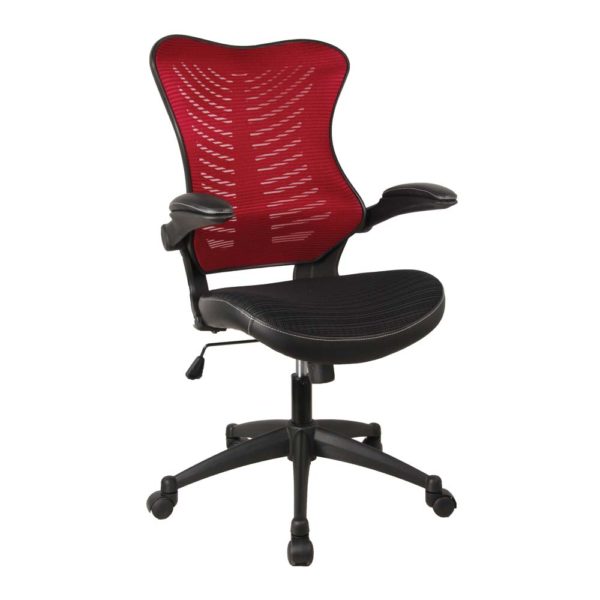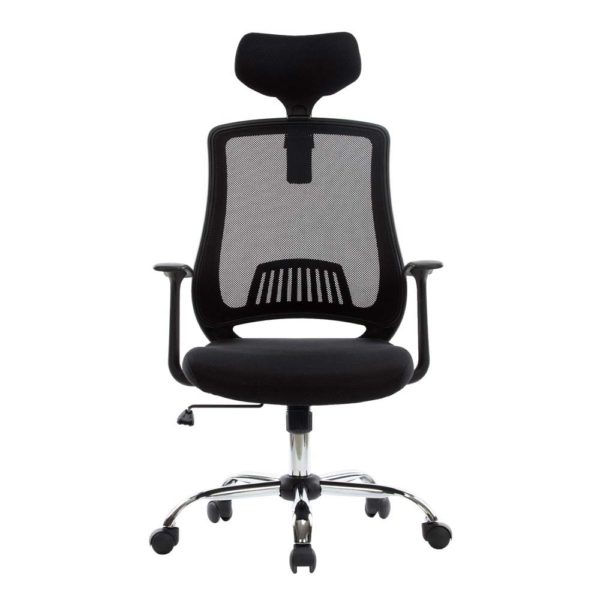 For the full ergonomic experience, you'll need look no further than the Enjoy Office Chair (below, left). With a black mesh backrest & seat pad, this chair uses a clever one lever system to control its seat height & depth control as well as the back tilt/locking feature, for simple, intuitive adaptability to suit your needs, along with a fully adjustable contoured lumbar support for your lower back. Giving a floating sensation when seated thanks to the mesh upholstery throughout, it's an ideal choice for creatives, designers and programmers tinkering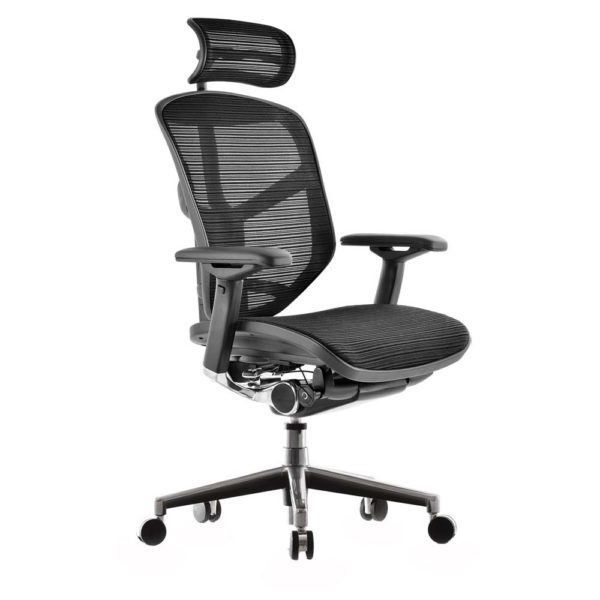 away for hours at a time.
And finally, for a more traditional overall look, we have a collection of sophisticated leather or faux executive office chairs which still pack a punch when it comes to comfort and supportive features. The Bellamy Executive Office Chair comes in either black (for next day delivery) or cream (below, left) leather faced upholstery with thick cushioning throughout, including a built-in headrest. Along with the height adjustable seat, you'll have the benefit of a a combined lumbar support in the backrest and a fully adjustable reclining mechanism for leaning back when thinking up the next big idea. The fixed padded armrests with chrome edging add still further to this office chair's traditional feel, too.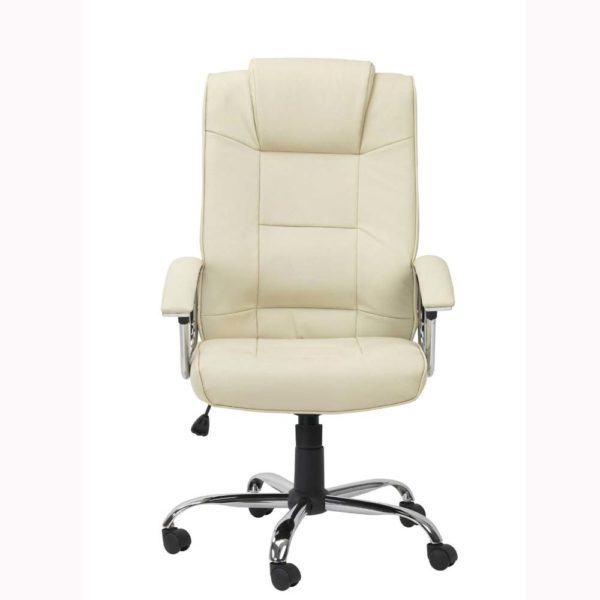 So, hopefully, this week's blog post has given you a few ideas for your home office space and shown that it's possible to get yourself a chair which is not only practical, but pleasing to the eye and cost-effective as well.