AOF | 6 December 2019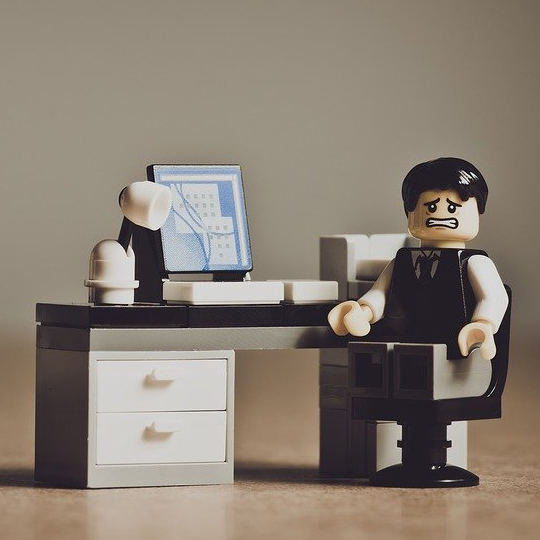 A small office space can ruin your mood and productivity, especially if it starts getting too messy and cluttered. That's why we decided we would give you some helpful tips on how to furnish a smaller office space. There are tons of things you can do to free up space, to allow for an airier, less claustrophobic atmosphere. This is an important thing to have in a place many people spend the majority of their time.
Small Office Desks
The standard desk depth is 800mm, but did you know you can save yourself some space in your small office or home office by getting yourself a shallower desk? A popular alternative depth is 600mm, as it allows you enough room for your basic desktop essentials, without taking up any unnecessary space. You can also go for a shorter desk in terms of length. While the most common desk length is 1200mm, you can opt for 1000mm, or even 800mm.
Slimline Storage
Another way to ensure you've got more room to manoeuvre is being shrewd when it comes to buying storage. The best way to do this, when it comes to underdesk storage, is with a slimline pedestal. Slimline pedestals are especially helpful when combined with a small office desk, as it means you can increase your free floor space and underdesk space. Tambour cupboards are also useful wherever larger storage spaces are required, thanks to their unobtrusive sliding shutter doors.
Folding & Flip Top Tables
If you are working in an office space that requires a more dynamic set-up, your best bets are folding & flip top tables. Although they don't tend to be any smaller than your average office table, per say, they are quickly and easily stored away when not needed, thereby immediately freeing up that all important floor space for another use. Height Adjustable Desks can also be pretty handy, particularly if you require more underdesk storage space.