AOF | 27 June 2019
This week's AOF blog post gives you the latest rundown of our new next day office chairs. Coming in a varied selection of shapes, sizes and styles, along with oodles of ergonomic adjustments to keep you comfortable & supported at your desk, we've got the perfect collection of fast track office chairs for those on a budget!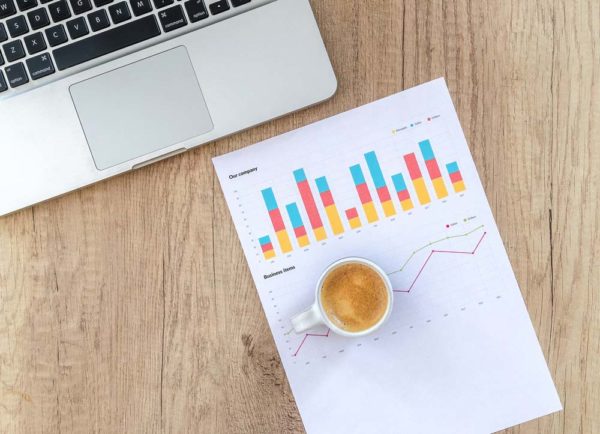 Starting in the conference or boardroom space, we have the cheapest of our newest next day office chairs in the Ikon Mesh Meeting Chair, which comes in black or grey (below, right) mesh & fabric. Both sitting upon a sturdy powder coated cantilever base, these visitor chairs have soft cushioning within the seat, an angled mesh backrest and the benefit of a built-in lumbar support, which will help your lower back region during those long team discussions. If you're in a hurry to sort your new meeting area, we also have a range of next day meeting tables available, enabling you to transform the room in no time at all.
For your office area, whether you're setting up a brand new one or refreshing your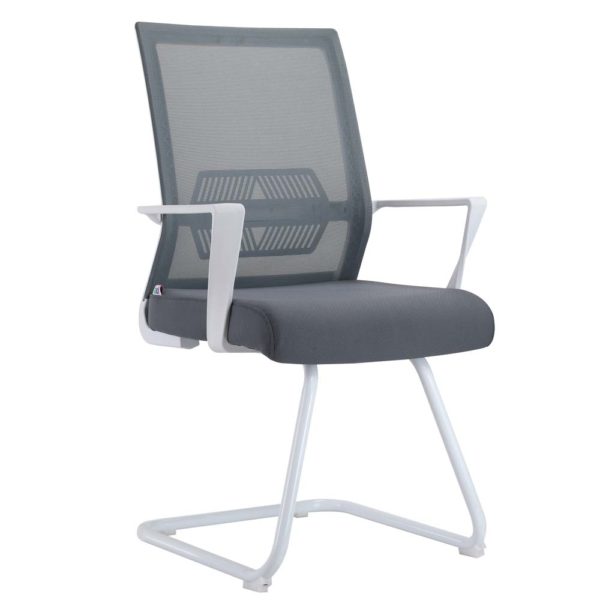 current work space, we have an eclectic mix of office chairs to suit a wide array of needs. The Air Mesh Office Chair (below, left) provides a great starting point in your office chair quest. All in a compact design, the Air Mesh is height adjustable, with a back tilt feature and tension control, allowing you to adapt this chair to suit your specific requirements while working. The breathable black mesh backrest and angled back frame design ensure you'll also be supported & well ventilated while typing away at your computer.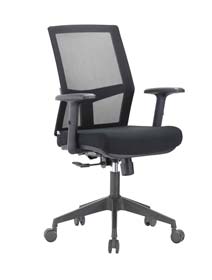 Shown below, the Merlin Black Mesh Task Chair and the Axis Grey Mesh Task Chair both have incredibly striking designs which will really help to make an impression in your office space. With a distinctive, visible nylon design behind the backrest's mesh covering, these chairs have a height adjustable sculpted seat pad, a back tilt mechanism for angle adjustment, and matching adjustable armrests, for full flexibility and the ability to change the chair according to your preferences. What's more, the mesh and seat foam are fire resistant to British Standard.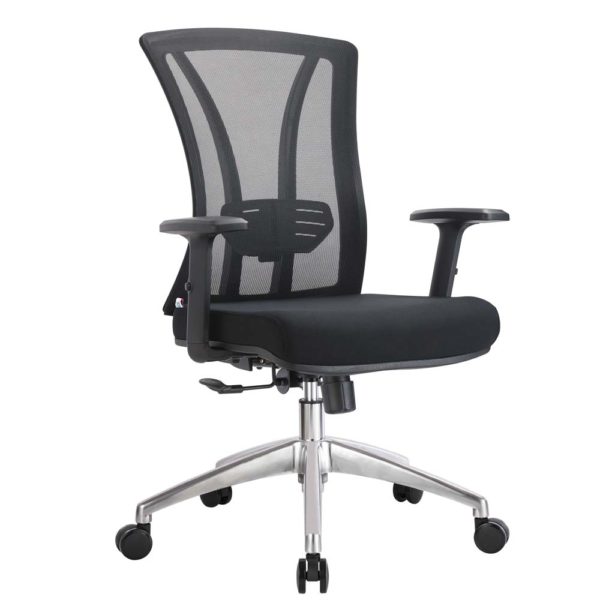 On an aluminium base with contrasting black PU castors, our Ethos Mesh Office Chair (left) provides yet another option for your new office chair. It's spacious, curving mesh backrest helps create an eye-catching, elegant aesthetic, which is also highly practical. Behind the flexible mesh of the backrest, there is an adjustable lumbar support, which can be shifted up or down easily, combined with its height adjustable seat pad, fully adjustable armrests and the useful back tilt feature, which you can lock in any position to maximise comfort. Left unlocked, you can lean back while working, in a more relaxed manner.
Similar in name, but very different in design, the Orthos Mesh Office Chair (below, right) comes loaded with features to keep users comfortable throughout the working day. At the top of its generous mesh backrest sits an adjustable headrest, which is ideal for taller people, and this combines effectively with the chair's built-in lumbar support, which can in turn be set higher or lower down to support your lower back region. The lumbar support's striped design also adds an attractive little detail, too, behind the breathable mesh. As with the Ethos chair, the Orthos has a height adjustable seat pad via a robust class 3 gas lift, a backrest which is lockable at any angle and black adjustable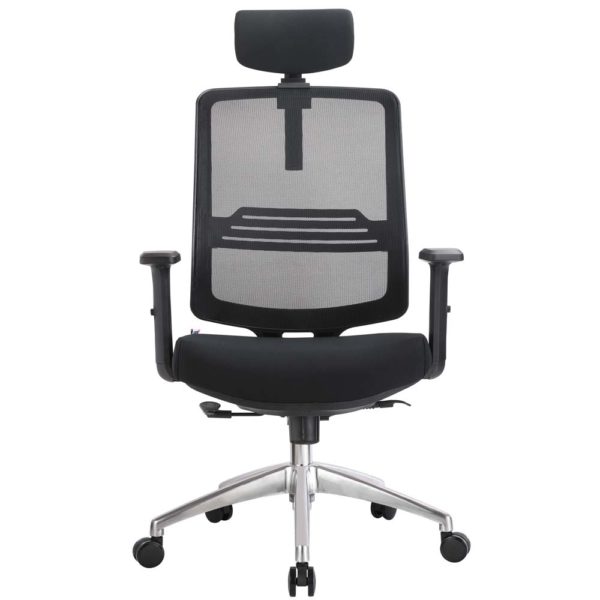 armrests, all tied together with it's black mesh, frame and cushioned seat above an aluminium castor base.
Again, quite different in its overall design, the Tulip Mesh Back Office Chair (below, left) has an impressive array of ergonomic features to utilise. Its plush, black cushioned seat pad is both height & depth adjustable, which can be used in conjunction with its height adjustable (via ratchet) locking backrest, seat tilt and adjustable lumbar support to create a fully personalised seating solution which you can adapt in a more nuanced way to suit your needs.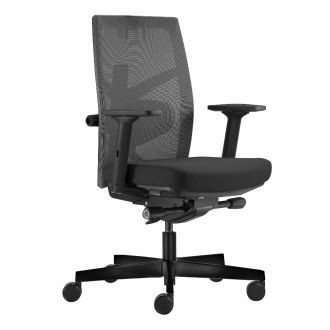 Last, but certainly not least, is our Spine Mesh Back Office Chair, which comes with a white (below, right) or black frame. Both with the option of an additional mesh headrest, these office chairs provide the full ergonomic experience. Featuring a height & depth adjustable seat, these versatile chairs have breathable mesh backrests with multiple details to really set them apart. The backrest is lockable in any position, as well as being height adjustable via a ratchet and sports thermoplastic elastomer spinal joints running along the middle for more supportive yet reactive comfort when moving in your chair. Added to this, there is a height adjustable lumbar support, too, which has an impressive range of 55mm behind the mesh.
So, if you're in need of a new office chair and really don't have the time to wait around, our latest selection are just the ticket. We even have next day office desks and bench desks to go along with them. Order yours online or in our showrooms today before 2pm, for next working day delivery across London & M25 areas!