AOF | 30 April 2019
For our second 'grand tour' blog instalment, in which we show you around a selection of our office furniture showrooms, we'll look at the Old Street, Chingford and Romford showrooms, giving you a run down of everything you'll be able to discover from our ranges of new & second hand office furniture, to create help create your perfect office space at an affordable price!
Old Street Showroom | 250 – 254 Old Street, EC1V 9DD | 020 7253 5080 | [email protected]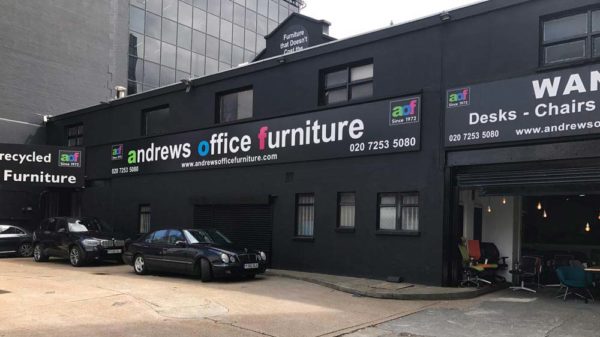 One of our largest London showrooms, the Old Street office furniture showroom is located just minutes from the tube station, with handy customer parking at the front. Managed by James Andrews along with sales assistant Peter, this showroom is generously spread across a vast shop floor containing all manner of office furniture, both new and used. It is also the main base for our FREE office space planning and CAD (Computer Aided Design) drawing service, which Adam helps to create for our office suite projects. The team can suggest ideas for you, finding what would best suit your personal requirements, then create detailed plans before our in-house delivery/installation team implement your chosen set up! You can even take a look at previous projects here, to see what our customers have said about our space planning work.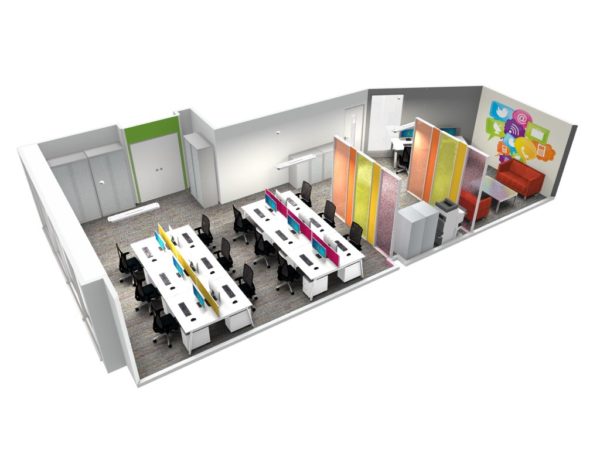 Old Street has an impressive array of second hand office furniture, with a broad choice of used office chairs, used office desks and an eclectic range of second hand storage for you to view when you visit. From used office cupboards, to pre-owned storage pedestals and second hand filing cabinets, they'll have something for you to get your office organised, without it costing the earth.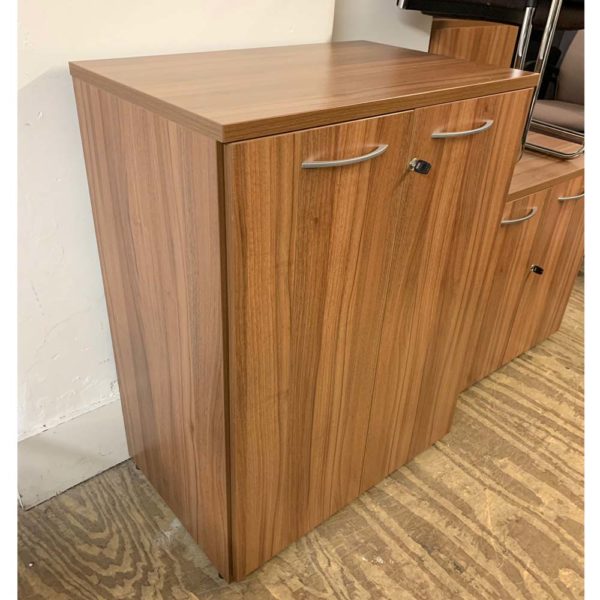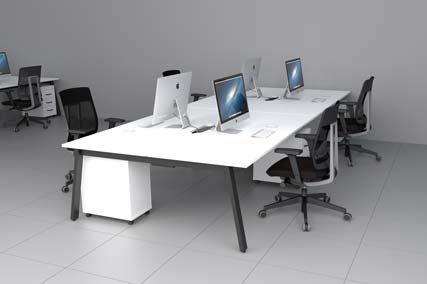 If you're looking to get brand new office furniture, our team at Old Street will be happy to show you around the numerous ranges on show, where you can try before you buy to really see what would work best within your work space. Packed with office furniture solutions and desk set ups, you'll gain a clearer idea as to how your furniture will look once installed.
The variety continues on through modern reception & breakout furniture, adaptable modular suites and meeting furniture such as visitor chairs, boardroom tables or contemporary sofas.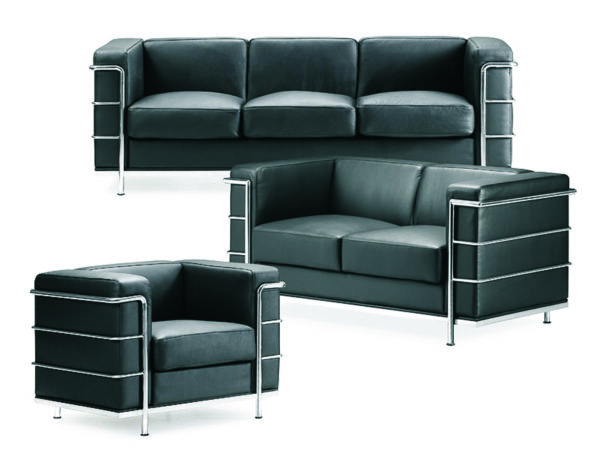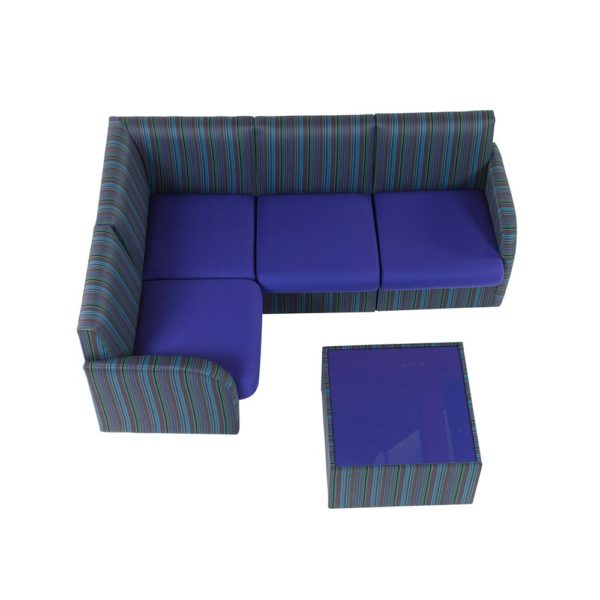 Chingford Showroom | Unit 5, Chingford Industrial Estate, Hall Lane, E4 8DJ | 020 8529 8129 | [email protected]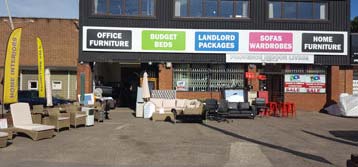 Located just off the North Circular A406 with free customer parking and close to Chingford Hall Park, our Chingford showroom has a great selection of both home and office furniture for you to try out. With a handy mix of new and second hand items on offer, Lisa and Mark will be on hand to help with their experience and knowledge.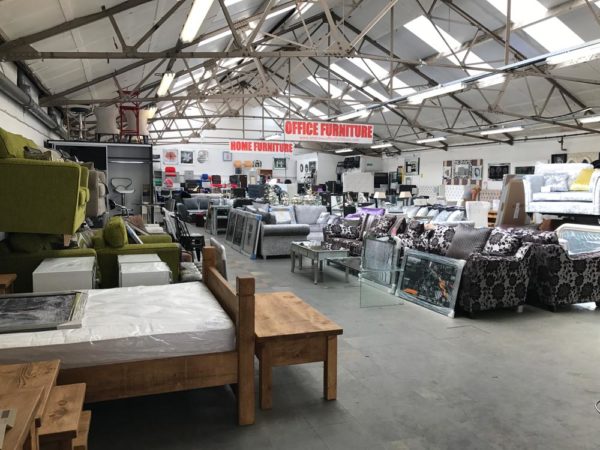 If domestic furniture is what you seek, then you'll find a generous amount of home furniture to view as well, including various ornate wall mirrors available in a range of sizes, contemporary style bed frames which can be made up to order for you, sofa suites in many different styles to suit your living room and a constantly changing line up of framed pictures, which will add a splash of colour and energy to any space, whether at work or in the home.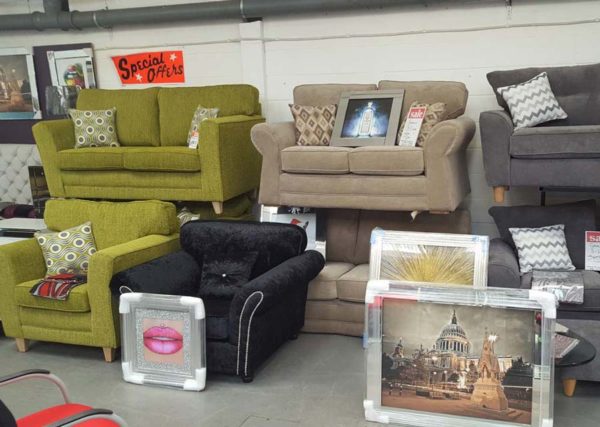 The Chingford showroom is also open on Sundays, so you'll be able to get those last minute furniture items before the weekend is over!
Romford Showroom | 209 – 211 North Street, Essex, RM1 4QA | 01708 766 498 | [email protected]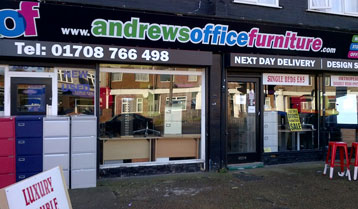 Only a short hop from Romford railway station and just off the A12, our Romford showroom is a smaller showroom with a big selection of office furniture for you to try out. Managed by the experienced Mark, you'll find plenty to choices both new and used to fit out your work space effectively.
Available in numerous colours, materials and sizes, the Romford showroom has an impressive stock of second hand office chairs at competitive prices, which you can sit down in to test out before you make a purchase. As one of the most important elements of any office space, the varied choice on offer within this showroom makes that decision much easier, plus you'll be able to see desk set ups with the chairs to build up a more accurate picture of what would work best for you personally.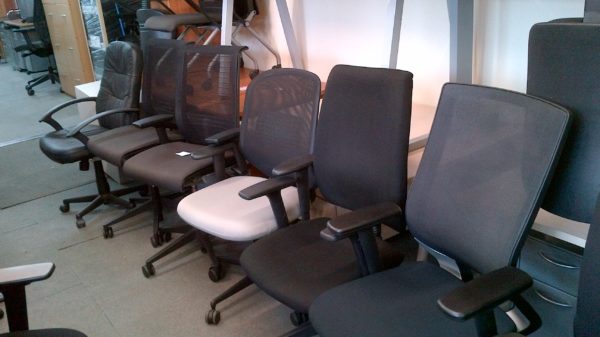 Second hand storage, bench desks, filing cabinets and meeting furniture further broaden the selection on show, so you could end up fitting your entire office space for a fraction of the usual cost!
So, come and pay us a visit in one of the showrooms, for great prices, bundles of choice and expert advice on the most effective furniture solutions for your home or office space!