AOF | 24 May 2019
If you're a keen gamer, you'll know what it's like to stay up into the early hours playing your favourite shoot 'em up or RPG. Countless hours spent in front of a glowing screen tapping away on a controller and attempting to move onto the next level needn't be an uncomfortable experience, though. This week, we look at the best gaming furniture for your digital (mis)adventures, so take a look and see what you can find among the office chairs, office desks and computer accessories we have on offer to make sure you stay comfortable while battling that final scary boss!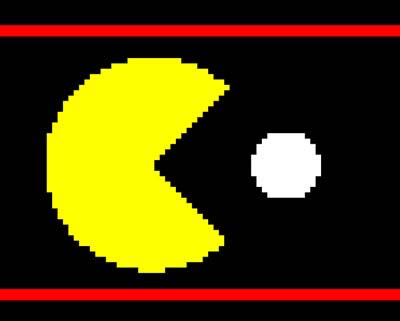 Whether you have your games console or gaming station set up in your bedroom or you're lucky enough to have a dedicated games room, your choice of desk can really make the difference. We have a wide selection of office desks available which will suit many different spaces. From corner desks and sit/stand desks, to sturdy bench desks and home office desks, you'll be able to find something which meets your gaming requirements. Many of these are available for next day delivery, too, so you'll be able to get your game on in no time at all!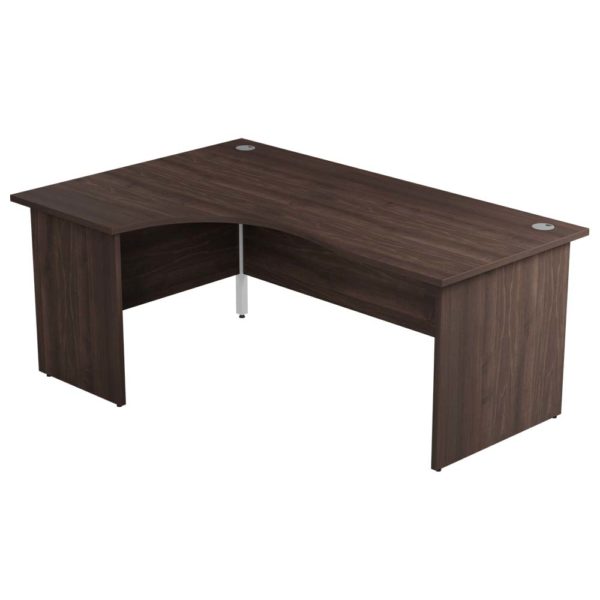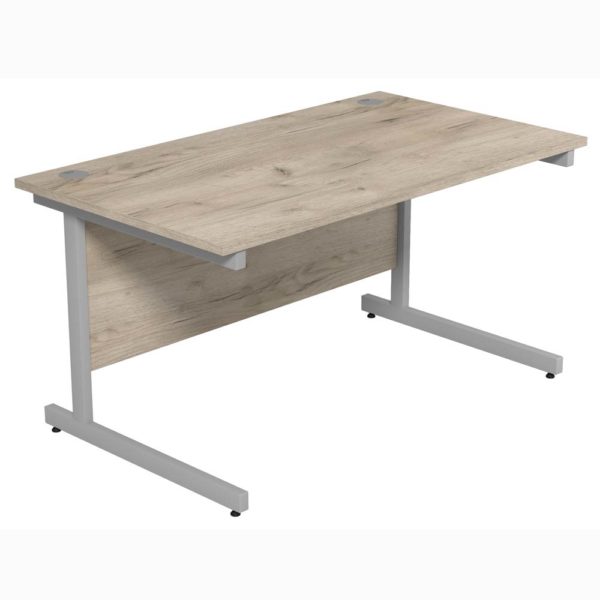 The corner desks are a great way to save floor space, which is vital if you spend long periods at the controls. The next day Unite height adjustable desks (below, left, with black frame) also allow for sit/stand gaming, giving you the flexibility to stay seated or stretch your legs a bit while you fight to get to the next stage of your digital journey. We even have a Budget Height Adjustable Desk, for a slightly lower price and with various wood finish options. And for those who want to battle in multiplayer games with friends or just need some extra desktop space, you could choose the Unite Plus Twin Sit/Stand Desk (below, right, with silver frame), which allows for two individual desks to stand back-to-back at different heights or for one large desktop area, with a varied selection of wood finish, leg colour and size choices as well.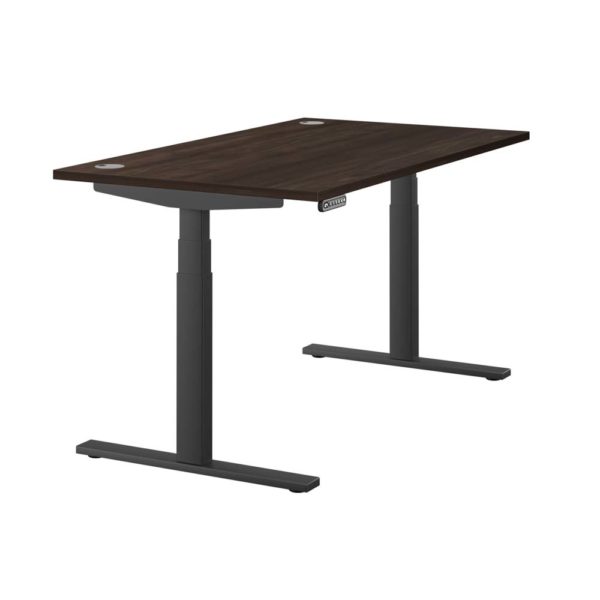 Many of our desks have cable management portholes or scallops for you computer leads, too, which you can easily combine with cable management accessories such as cable baskets or cable spines (below, left) for a clutter-free gaming area without wires scattered everywhere. With the addition of our various power modules, you'll be well on the way to the ultimate gaming station!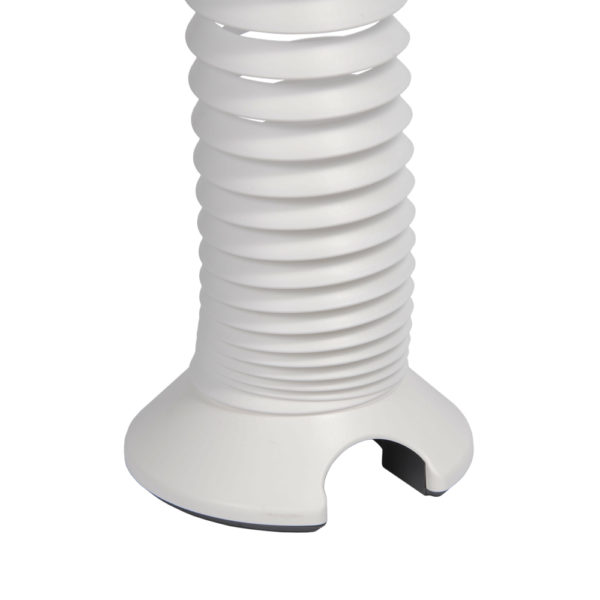 If you are a PC gamer, there are plenty of monitor arms to choose from to make the best use of your desk space. From our basic Single Monitor Arm through to the Double Monitor Arm and Double Spring Assisted Monitor Arms (below, right), we can get you kitted out for the ultimate gaming experience, even if you have multiple screens in front of you. Easily attached to your desktop, they'll provide lots of adaptability throughout you games station.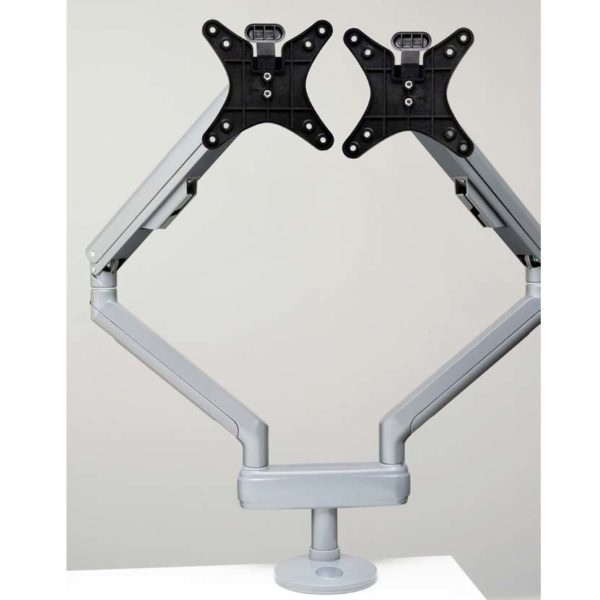 The serious gamer's ultimate secret weapon, though, is their chair. Our Talladega Executive Chair – Black & Red (below, left) is an ideal choice for your gaming shenanigans. With the option of three colour combinations, it has a high backrest for better support, along with a height adjustment mechanism, seat tilt with tension control, folding padded armrests and deep cushioning to keep you comfortable. The added finishing touch is its fine stitch detailing and car seat design, so you can be seated nicely in style!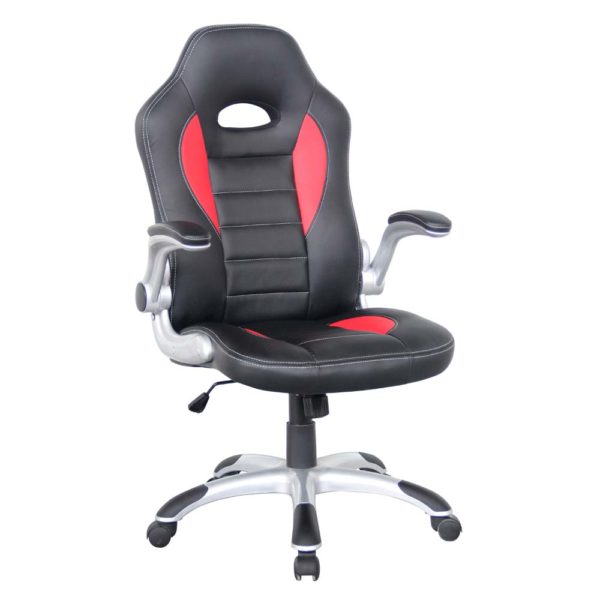 Our mesh office chairs and heavy duty office chairs are another further option, with the heavy duty office chairs being specifically designed for longer usage and heavier/taller users. Ergonomic office chairs such as the Enjoy Office Chair with Headrest in Green or the Bestuhl E1 Mesh Office Chair – Black (below, right) are both great all rounders packed full of clever adjustments for staying supported while you play. This Enjoy Chair has a clever one lever design for both your seat height & lockable back tilt functions, combined with a flexible mesh seat & backrest for a 'floating' sensation while seated, all with vibrant green mesh and an adjustable headrest for added comfort while seated. The Bestuhl chair, on the other hand, features a sculpted mesh backrest, with smart weight tension control and a synchronous mechanism which allows the entire chair to shift in tandem with your body movements & position.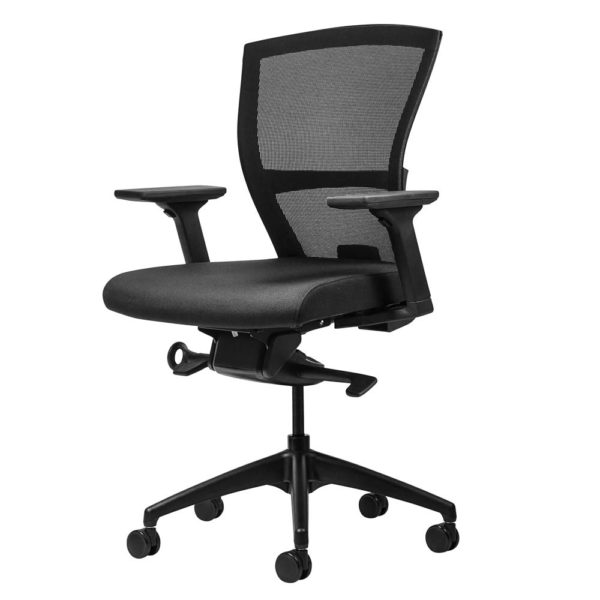 So, if you're looking to liven up your current gaming area or looking to create the ultimate games room from scratch, we have more than enough gaming furniture to not only keep you comfortable & supported, but maximise the room for a practical, spacious and welcoming gamer's paradise!