AOF | 23 August 2019
Keeping your desktop clear is paramount when trying to maintain a tidy work space, regardless of your office size. This week, we take at look at the best desktop storage available to keep your office organised and clutter-free, for a more productive overall working environment!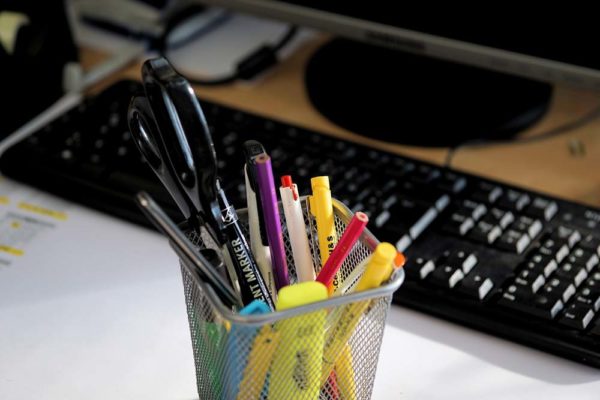 A great place to start is with Bisley's A4 Multi-Drawer Cabinets. Available in a vast selection of steel colours, these handy little units provide you with a compact, practical and elegant storage solution suitable for a variety of uses in the office. The smallest unit is their 3 Drawer Multi-Drawer Cabinet (below, right, in azure), which sits at just 325mm high and features classic steel 'D' handles, a resilient steel body and useful label holders, too. Each of the drawers are fully extendable as well, so you'll be able to efficiently store your stationery, files,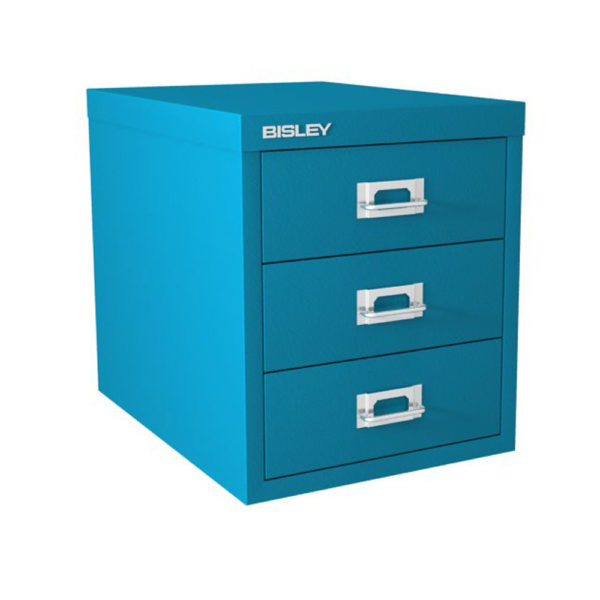 art & crafts materials or other important paper documents out of the way.
If the three drawer model isn't quite big enough for you working needs, then we also have Bisley's 5 drawer, 6 drawer, 9 drawer, 10 drawer, or impressive 15 drawer models (below, left, cardinal red) for even more drawer space on your desktop. Each drawer model has the same economical depth of just 380mm, so they won't hog all of your desk area and you have the option to add insert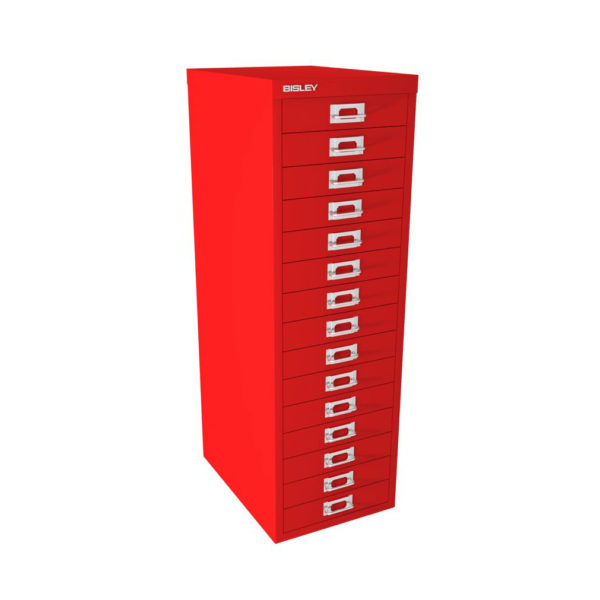 trays as well for further organisation within your unit. Ideal for artists or designers, we have a 4, 9 (below, right), 16, 24 or even 35 compartment trays to divide up materials neatly as well as a basic A4 pen tray for general stationery storage.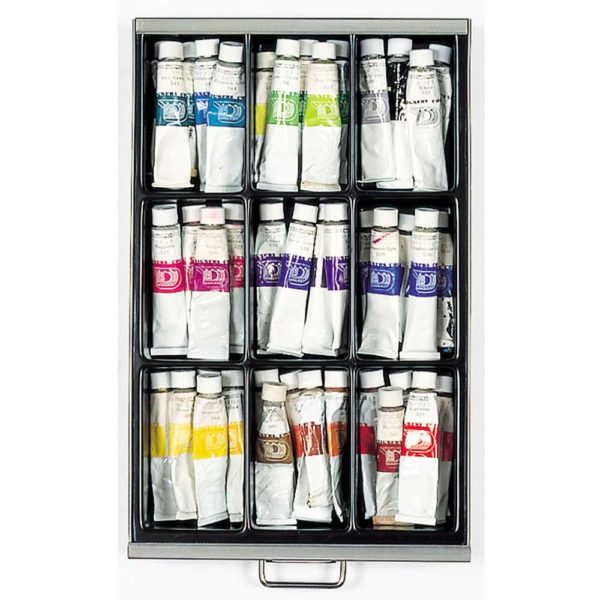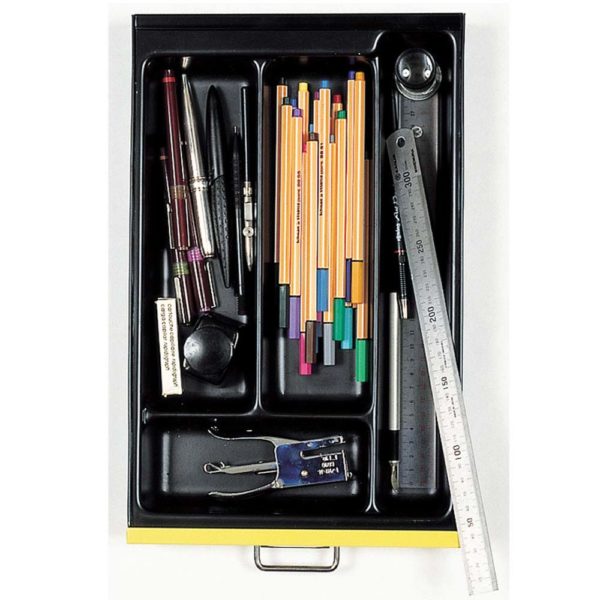 And, if you are someone who needs larger format desktop storage for artwork or photographs, Bisley have A3 versions of their Multi-Drawer Cabinets, available as 6 (below, left, in silver), 9, 10, or 15 drawer units. Even though these are larger in build, their depth is still only 432mm, so you'll have plenty of room left to work with, and they come with a handful of base options, including a castor base if you need to place your unit below the desktop.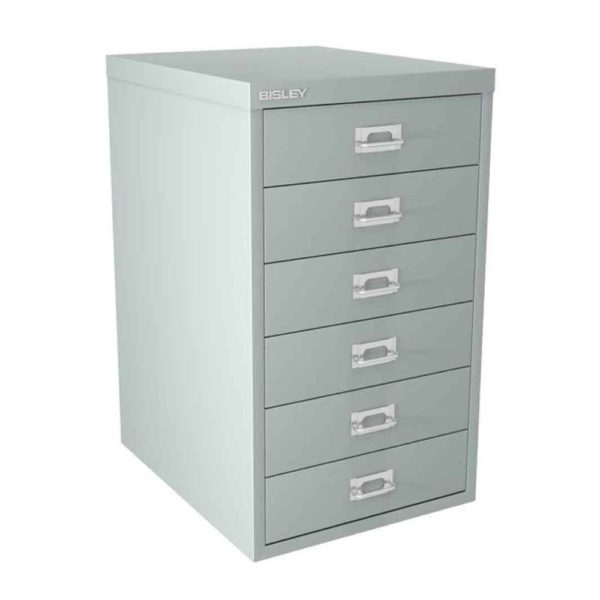 For smaller media such as notes, receipts, business cards or even your photographs, Bisley's Card Index Cabinets are a useful choice for any office. With seven steel colour finishes to choose from and the option of a single or double unit (below, left) on your desk, these cabinets come in A5, A6 or A7 sizes to suit a variety of purposes. With a label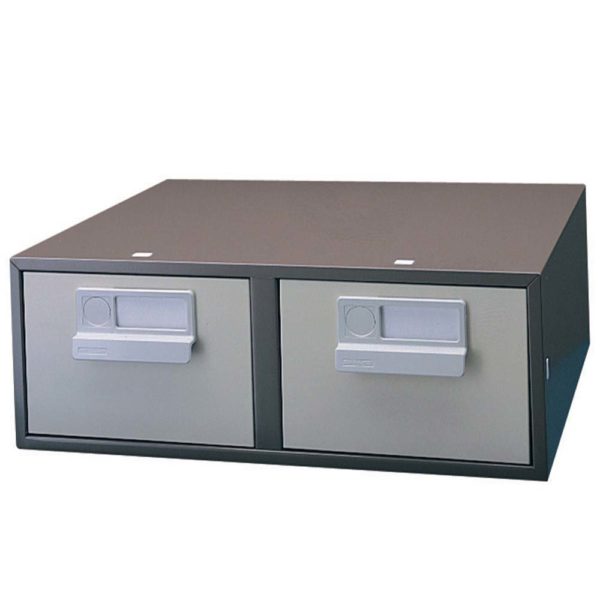 holder on each drawer for clearer classification of your items, you can even add a fitted lock for extra security.
Order your desktop storage today and take the first step to clearing the clutter from your office space. It's quick, easy, and doesn't have to cost you the earth!