AOF | 4 October 2019
Depending on your office's look & feel, the office chair you choose can really help to make that final finishing touch in your work space. Here at AOF, we have a vast choice of mesh office chairs, leather office chairs, and fabric operator & task chairs for you to choose from, so this week we'll give you the lowdown on our very best seating solutions, no matter what style of office you are after!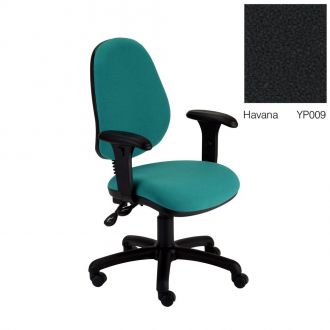 Tough, adaptable, and resilient, our fabric operator & task chairs are an ever-popular choice in offices both large and small. With cushioning throughout and features built-in to their design such as height adjustment or back tilt, they are a great chair for a busy working environment. From our next day delivery Fabric Office Chair with High Back & Adjustable Arms (left), which comes in 'Havana Black' fabric with height adjustment, fully adjustable black armrests, and a back tilt mechanism, it's a flexible office chair which won't let you down.
For a wider choice of fabric colours and with a striking adjustable square backrest, the Office Chair with Square Back (below, right) features a height adjuatble cushioned seat pad, lockable back tilt, plus the option of various armrest types and a pump-up lumbar supoort for additional lower back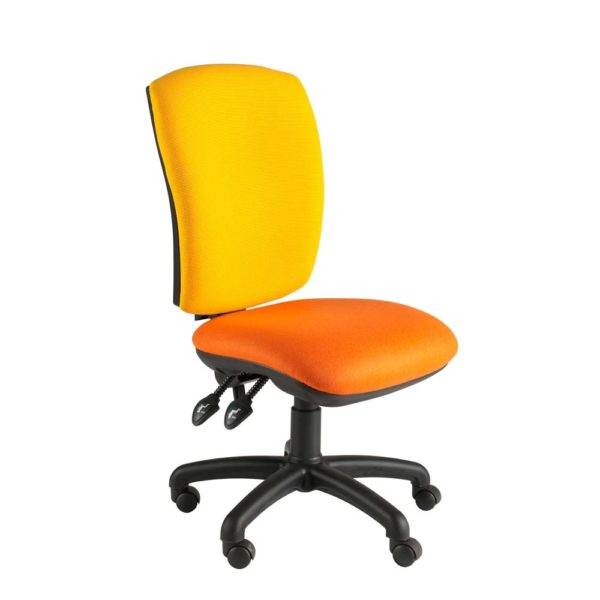 support.
Another popular choice, as well as being an ideal office chair during the hot summer months, are our range of mesh office chairs. With breathable mesh backrests and sometimes seats, these are a slightly more modern choice for your seating. The Altea Mesh Office Chair in Black (below, left) provides a compact little chairs for next working day delivery. Height adjustable with tension control & a reclining tilt feature, it would suit smaller work areas or offices where 'hot
desking' is common and a space-saving, robust office chair is necessary.
A new addition to our collection is the Merlin Grey Mesh Task Chair (below, right), which has a distinctive backrest detail behind its mesh upholstery, plus a host of adjustment features to keep your supported while typing at your computer screen. The seat pad is cushioned with fire resistant foam and sculpted backrest design will ensure long lasting comfort.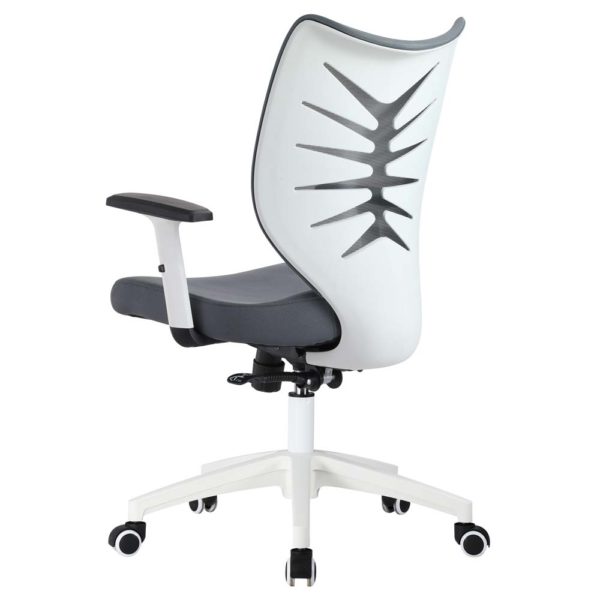 And for those who are more health-conscious at work, we have a varied collection of fully ergonomic Enjoy, Ergohuman, Nefil, and Mirus Office Chairs to choose from. Including multiple next day delivery models, such as the mesh Ergohuman Office Chair with Headrest in Black, we have seating options to add a splash of colour to your work area such as the Enjoy Office Chair with Headrest, which, along with the multitude of ergonomic features, gives you the choice of a black, blue, burgundy, green, grey, orange (below, left), red, or white mesh upholstery finish to suit your decor & overall office design.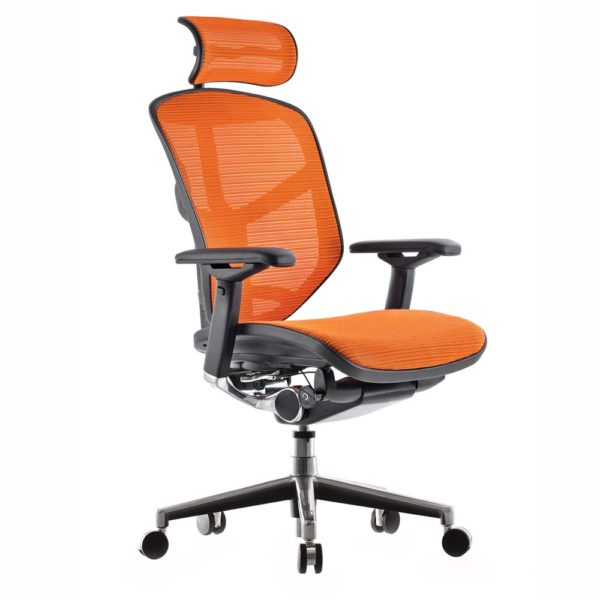 You may have a more traditional office space, though, which would better suit a leather office chair. At AOF, we can help with these as well. Usually placed in executive style offices, these sleek, elegant office chairs can give your work space that finishing element to complete your desired aesthetic. The leather-faced Bellamy Executive Office Chair (below, right,) is in stock in black for next working day delivery and has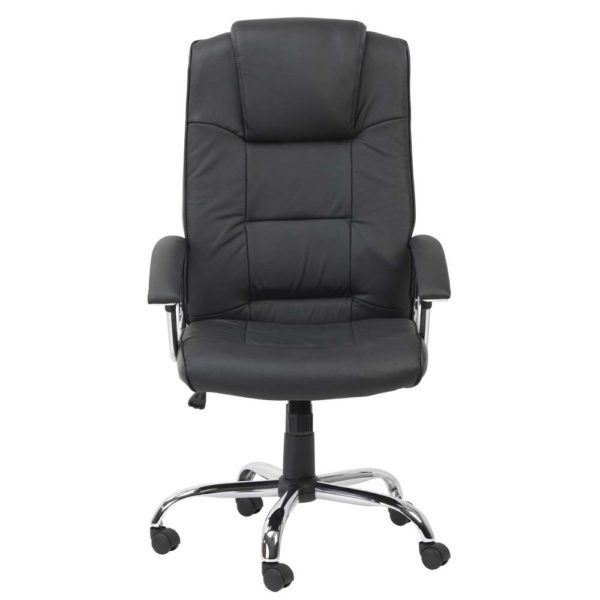 plush cushioning throughout, height adjustment, and a fully adjustable reclining mechanism, along with matching arm pads above a chrome five star castor base. We even have a cream leather-faced upholstery finish!
Ideal for gamers, as well as office spaces, the next day Talladega Executive Chair in Black & Red (below, left) has an elegant 'racing seat' design, stitch detailing across the seat & backrest, and
plenty of adjustments for you to find your preferred position at your desk.
A traditional classic is available in our Chesterfield Leather Executive Chair, which comes in four different leather-faced upholstery finishes. Its wide & high backrest provide ample room when seated and the wooden armrests with matching leather-faced pads complete the picture.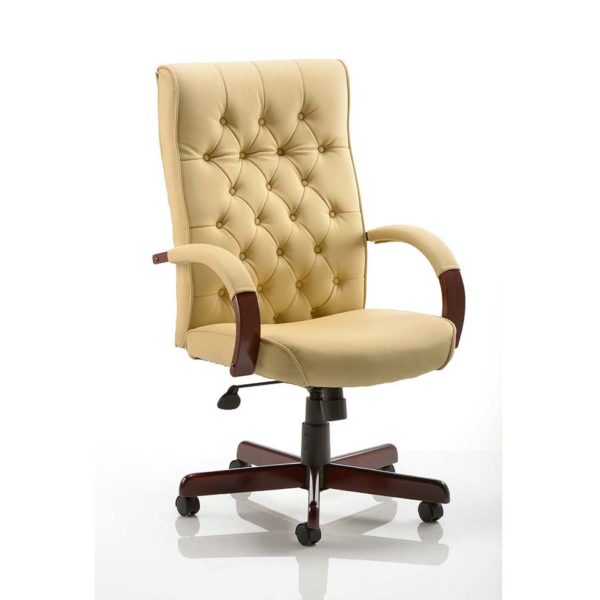 A timeless design which creates a focal point behind your desk to really transform you work space, our Charles & Ray Eames-inspired Soft Pad Leather Office Chair in Black (below) combines sleek leather upholstery with a polished chrome frame, arms, and castor base. The seat is height adjustable via a sturdy gas lift, along with the tilting function which can also be locked in a forward position, so you'll be able to adapt the chair to your working requirements. The generous cushioning across the seat pad and double-cushioning covering the backrest pull everything together neatly, for a classic design at an affordable price. What's more, we have numerous designer chair replicas to choose from, for further options when deciding on your new office chair!