AOF | 14 June 2019
If you're looking to spruce up your work space and clear all of that annoying clutter, one of the most effective ways is through the use of storage to tidy documents away, organise files and keep stationery out of sight when not in use. This week, we'll look at some of the best storage solutions that you can place around your desk to keep the mess at bay.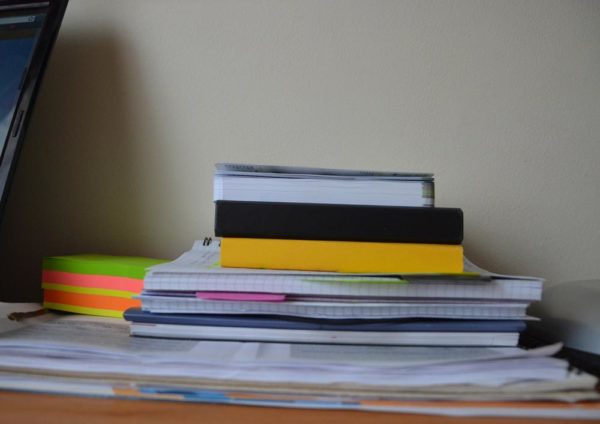 Whether you work in a large office or work from home in a smaller space, you may find that the time has come to get your desk area organised properly. It's easy, when using your desk day in and day out, to gradually lose sight of how much clutter has gathered around your computer keyboard, how many work documents are scattered around and the number of pens you've lost in the mountains of paper dotted around. Well, this doesn't have to be the case and you can quickly sort out your mess with a few handy bits of storage around your work area.
Featuring a simple yet practical design, Bisley's Multi-Drawer Cabinets provide useful storage which can be conveniently placed above or below your desktop. With all drawer variations available in seventeen vibrant steel colours, the 3 Drawer Bisley Multi-Drawer Cabinet and the slightly larger 5 Drawer Bisley Multi-Drawer Cabinet (below, right, in azure) can both sit comfortably on your desktop, where you'll be able to store A4 documents, stationery and various other art materials out of the way to clear space. With classic 'D' handles, a label holder on each drawer and a compact build, they're great little storage solutions that will help cure your mess problems. Their 6, 8, 9, 10 and 15 drawer (below, left, in cardinal red) models are also incredibly handy, if you need more than five drawers to sort things out!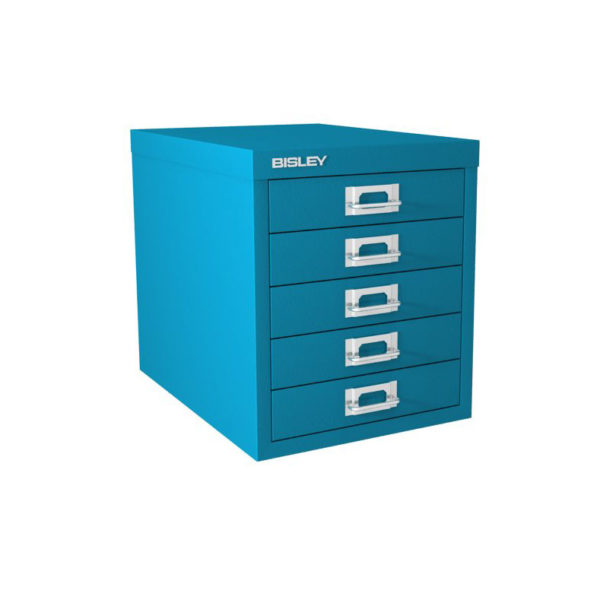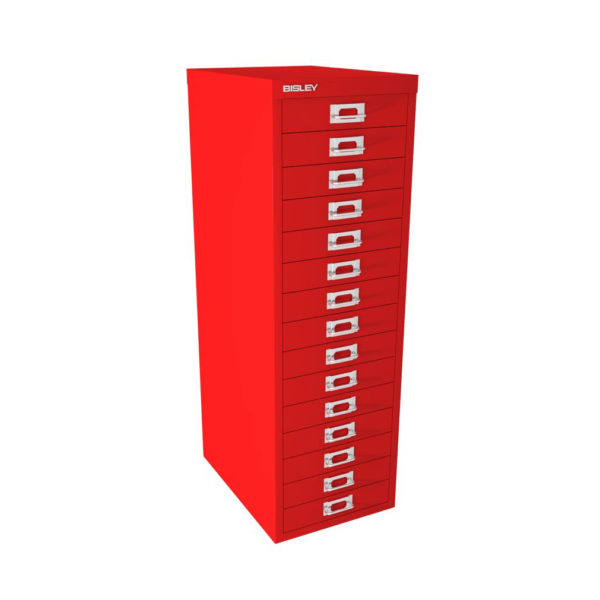 For creatives, there are even A3 Multi-Drawer Cabinets for large format documents such as sketches or art prints. Other options for under-desk storage include Bisley's Note Pedestals, which come in both a standard and 'Slimline' model (below, left, in Traffic White) to suit your needs, or our next day delivery Unite Under Desk Wooden Pedestals (below, right, in walnut) for your foolscap files. Bisley's popular AOC Filing Cabinets are also ideal for storing foolscap files, providing yet another potential idea for your office storage. All are fully lockable, so you can be sure that your important items will be safe inside.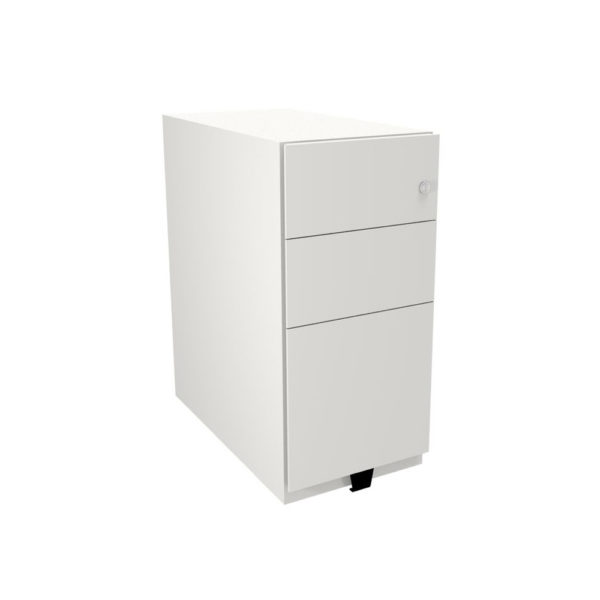 To go along with our Unite Storage Pedestals, we also have a varied selection of next day Wooden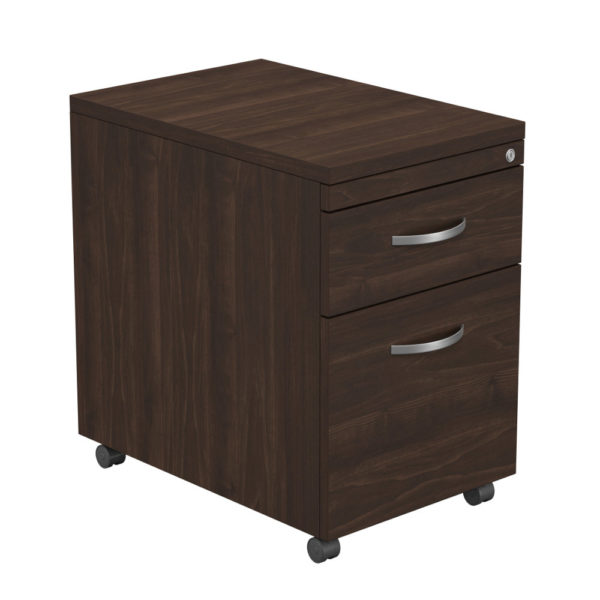 Bookcases and Wooden Office Cupboards, available in various delightful wood finishes and in numerous heights to suit your needs. At the shorter end of the scale, the Unite Wood Bookcase - 725mm would fit snugly alongside your desktop, whereas a taller unit such as the Unite 2 Door Wood Cupboard - 2210mm (below, left, in Grey Craft Oak) gives you ample height to utilise, without taking up lots of floor space.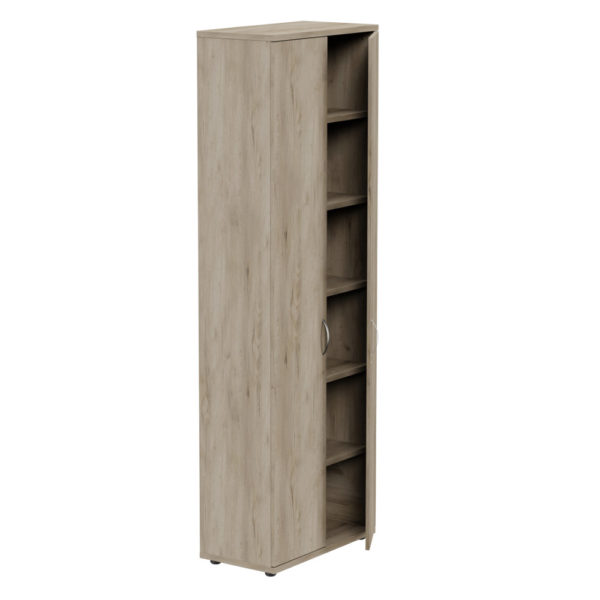 Yet another way to quickly get your desk area tidy, our monitor arms are easily attached to your desktop and allow for lots of flexibility for your screen, which is especially crucial for creative types who are editing videos, cutting music or designing graphics. Not having your monitor sitting on the desktop frees up room below for stationery holders or paper trays, with our Single Spring Assisted Monitor Arm and Double Monitor Arm (below) being excellent examples at very reasonable prices.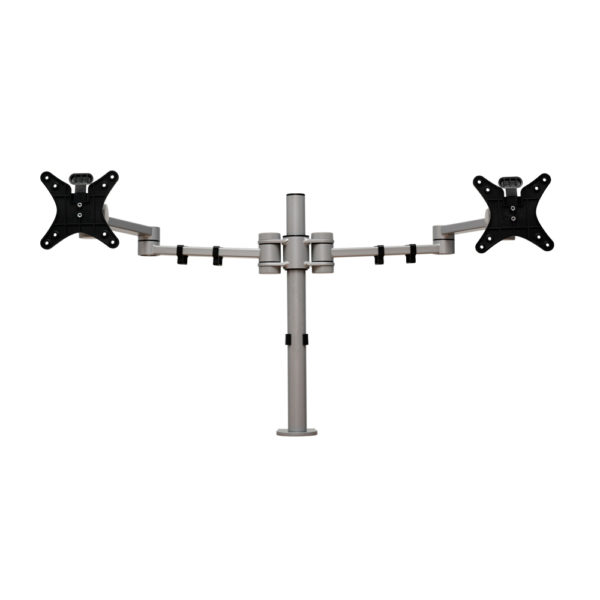 There's no reason to work among mountains of mess. With our varied collection of office storage, you can quickly & easily transform your working area into an organised, tidy and productive environment.