AOF | 17 May 2019
Here at Andrews Office Furniture, we have many ranges of next day office furniture, including next day office chairs, white office desks, bench desks, office cupboards, meeting tables and Bisley storage, to help you get your office sorted in a flash. This week's blog post takes you through these furniture collections, which are available for next working day delivery across London & M25 areas!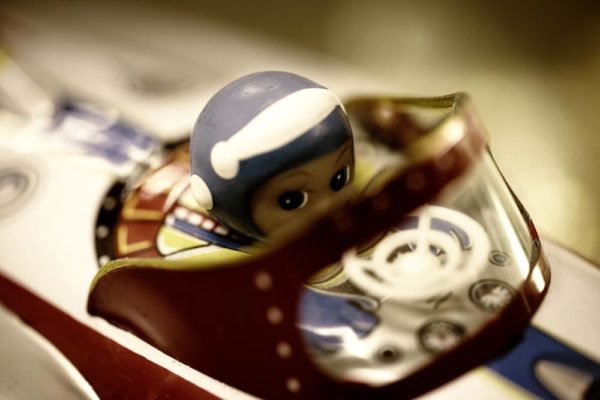 Sometimes, you really don't have time to wait around for your office furniture. You may need to refresh your current workspace or start completely from scratch with a new working area. Either way, you'll often be looking to get hold of your furniture items quickly, with a minimum of stress and at an affordable price. That's where AOF can help!
We have an eclectic choice of next day office chairs to pick from, ranging from flexible mesh office chairs such as the Altea Mesh Office Chair in Black, the Lugo Mesh Operator Chair or the high backed Olympic Mesh Operator Chair (below, right), to adaptable, robust fabric models such as our Fabric Office Chair with High Back - Adjustable Arms or sophisticated leather models like the Talladega Executive Chair - Black & Red (below, left), which, with its high cushioned back, tilt tension control and height adjustment feature, would suit both office workers and the hardcore gamer in the family. For the a sleeker look, you may want to consider the classy Bellamy Executive Office Chair, which gives you black leather-faced upholstery with plush cushioning throughout, height adjustment and a fully reclining tilt mechanism on a sturdy swivel base.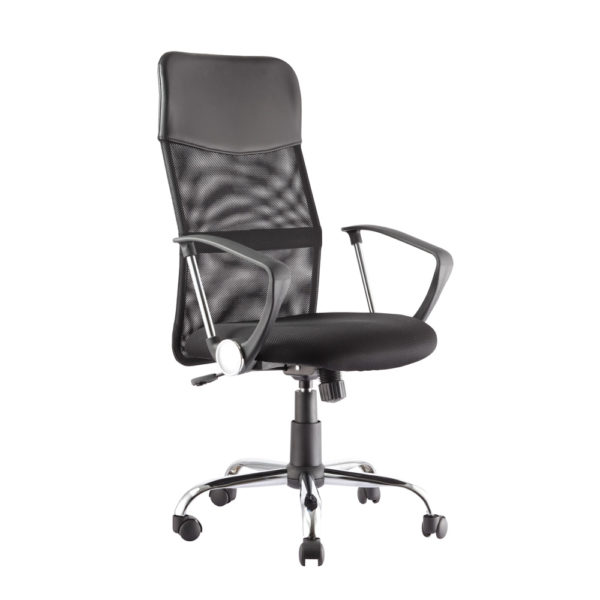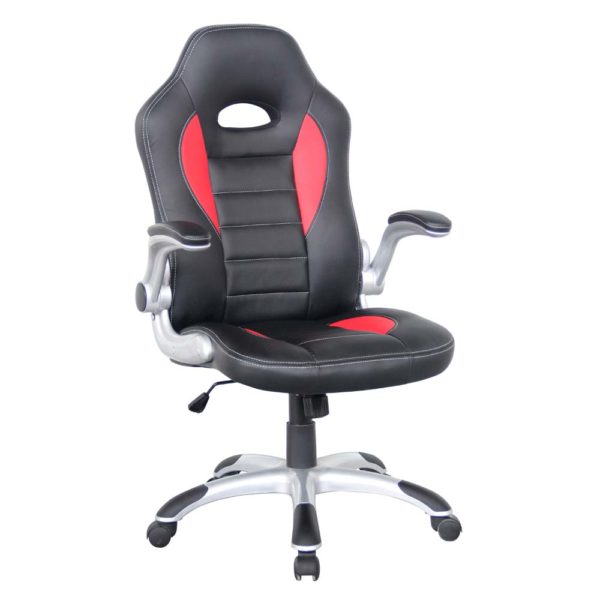 To pair with your new office chair, our next day office desks provide a whole spectrum of styles, finishes and sizes to suit your working needs. From the more basic models such as the Unite Small Desk with Panel Legs and the Unite Desk with Cantilever Frame, both of which have a choice of desktop length & wood finish, to a more ergonomic design such as the Unite Corner Desk with Panel Legs or the useful Unite Walnut Desk, which features cable managed legs to keep your computer leads tidy and your desktop clutter-free.
We also have a varied collection of next day bench desks to suit a variety of office spaces, from sprawling corporate work environments to smaller home studies where space may be more limited. You'll be spoilt for choice with these, which give you desk length, desk depth, cable management, leg finish, wood finish and desk number options, from a simple single bench desk, through to 2, 4, 6 and 8 person builds, which are ideal for 'hot desking' offices. For those looking for a more ergonomic office, we even have next day height adjustable desks!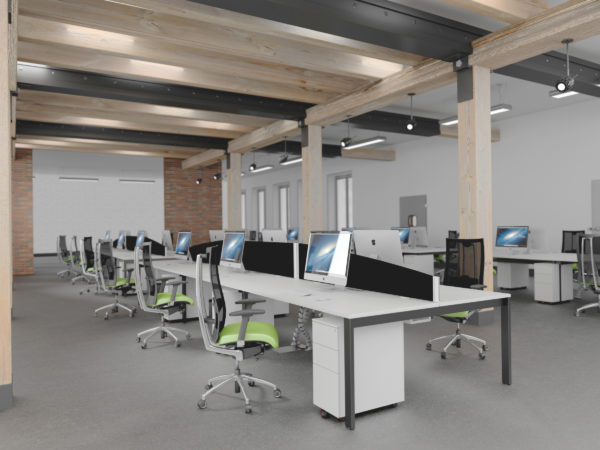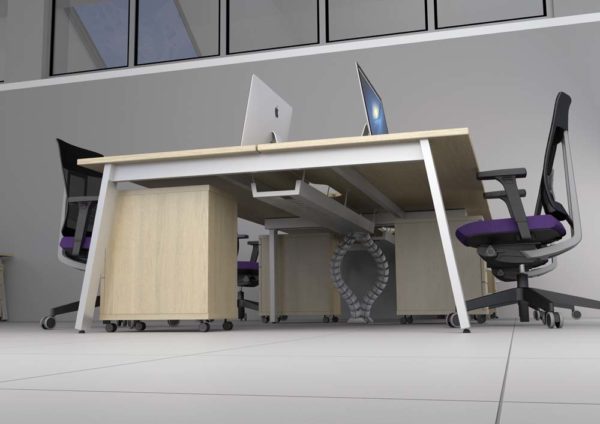 To keep your vital work documents & files organised, you can pick from the numerous next day wooden bookcases, office cupboards and under desk storage pedestals we have in stock, which, as part of our exclusive Unite range, come in matching wood finish options to our next day desks, for a more coherent office aesthetic in which to work.
Our selection of next day Bisley storage provides an elegant steel alternative, ranging from their handy Note Pedestals in silver or white to keep your A4 suspension filing in order, to their Stationery Cupboards and popular AOC Filing Cabinets or Multidrawer Units. As an official Bisley dealer, we won't let you down on price, either, so these robust storage solutions from a trusted brand are ideal for those on a budget!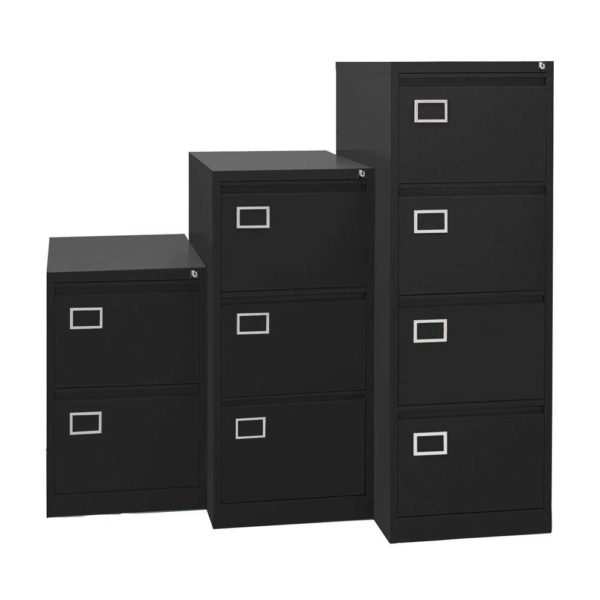 Beyond your private office or the offices of your fellow employees, you may well wish to furnish a boardroom or conference area. Never fear, as Andrews Office Furniture also have plenty of next day meeting tables in a range of sizes and next day meeting chairs to solve your problem!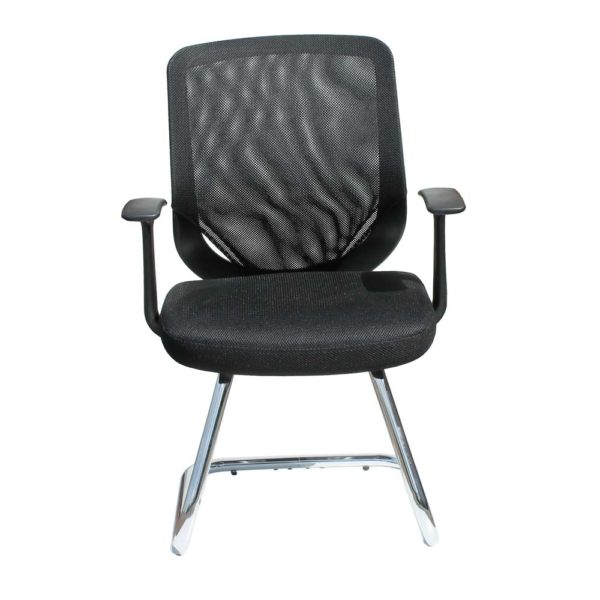 A practical, breathable conference chair, the Altea Meeting Room Chair with Mesh Back (left) provides an attractive modern design upon a chrome cantilever frame. Its black mesh backrest is angled for reliable lower back support, while its fixed black armrests & cushioned seat pad provide additional comfort for those long team meetings & discussions.
To place you chairs around, there are a variety of table top shapes to choose from. For a basic rectangular top, we have the Rectangular Meeting Table with A Frame Legs, which comes with a generous 2000mm top in a delightful walnut wood finish. Sleek and sophisticated, this table is ideal for team conferences or presentations and also comes with a choice between silver or white angled legs, for that extra finishing touch. If you're looking for a more neutral aesthetic, we also have this in a white finish.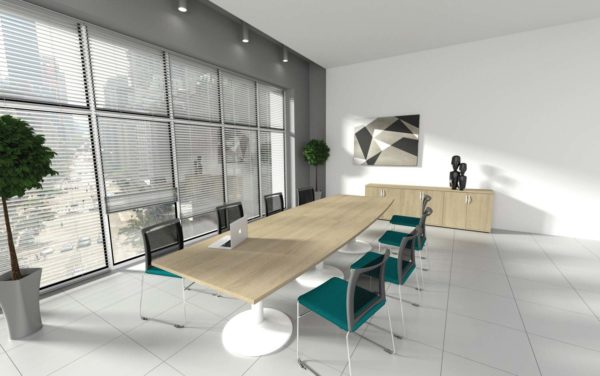 And, finally, for those of you seeking something a bit out of the ordinary, we have next day conference tables with eye-catching trumpet bases and barrel shaped tops (right) in grey craft oak, white or walnut, adding that extra bit of flair to your space.
So, don't hang around, get your order in by 2pm for next working day delivery across London & M25 areas, to revitalise your office space in a flash!